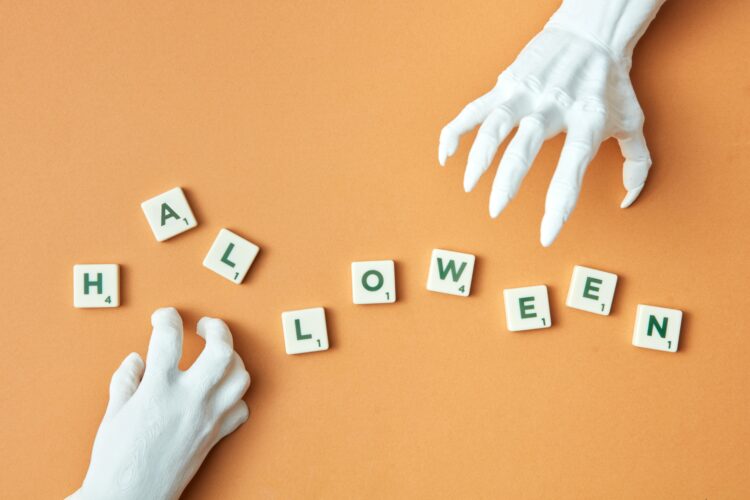 Oct. 31. It's the spookiest time of the year, when superstition runs rampant and treats always come with the potential for a trick. But like with anything else, the more you know about Halloween, the less scary it seems.
The Origins of Halloween
Halloween is actually a 2,000-year-old celebration of the Celtic New Year (called Samhain) and the end of summer when bonfires were lit and revelers would wear costumes to ward off evil spirits.
Did you know, for example, that ringing doorbells and lighting candles are thought to ward away witches, ghosts and evil spirits? And how frightening can haunted houses really be when charities operate 80% of them?
Something to learn
Even if you're not prone to spooking, there's always something interesting to learn about Halloween.
For instance, 20% of people plan to put costumes on pets, and 86% of parents admit to stealing candy from their kids.
And that's just the beginning.
To ease your fears and help you gain a new appreciation for this hallowed holiday, WalletHub explored Halloween.
Advice: Keep candy exchanges quick
Leaving a bowl of candy out on the steps is still the safest option, but if you love handing out candy on Halloween, that's a low-risk choice.
"This is a respiratory transmissible virus," Chelle Jeffery, a certified physician assistant with Novant Health New Garden Medical Associates in Greensboro, said in a Novant Health article. "So you touching a candy wrapper and then a kid touching a candy wrapper, that is not a way that COVID is generally transmitted. Trick-or-treating is typically a brief encounter. It would be safer to wear a mask while handing out candy, but the minimal exposure offers a relatively safe, though not risk-free, activity."
10 facts about Halloween for 2022
—$10.6 Billion: Projected Halloween spending in 2022.
—$3.6 Billion: Halloween costume spending in 2022.
—$3.1 Billion: Halloween candy spending in 2022.
—34% of parents think 13 or 14 is old enough to trick-of-treat alone.
—67% of Americans plan to hand out candy to trick-or-treaters.
—86% of parents admit to stealing candy from their kids.
—$5.82: Average retail price of a pumpkin (up 13% from 2021).
—$300+ million: Annual revenue from ticket sales for haunted attractions, 80% of which are run by charities.
—$11 million: Direct property damage caused by Halloween house fires each year.
—72% of Americans say they would consider purchasing a haunted house to live in, but less than half would pay full market value for it.