May 6. The Peninsula Community Foundation and TopDeck Foundation have donated meal gift cards to all 156 employees of the Cornelius Police and Fire Departments.
Don Rainey, a co-founder of TopDeck, said it was a great way for TopDeck and The Peninsula Community Foundation to help local businesses and at the same time give a token of appreciation to all the first responders during the ongoing pandemic..
"During the Covid-19 stay-at-home order it is more apparent how essential our first responders are for keeping Cornelius safe," Rainey said.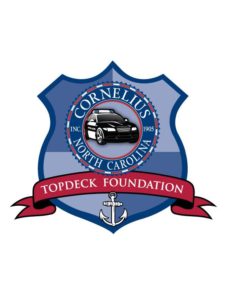 "We wanted to let them all know individually just how much we care for them," he added.
Cornelius-Lemley Fire Chief Guerry Barbee said is "always great" to feel appreciated.
TopDeck Foundation was formed to generate supplemental funds for programs and expenses that help support the morale and mission of the Cornelius Police Department. The Peninsula Community Foundation partners with local charities and awards grants to help improve the lives of Lake Norman citizens.
More info:
TopDeck www.lkntopdeck.org
Peninsula Community Foundation https://thepeninsulacommunityfoundation.org.