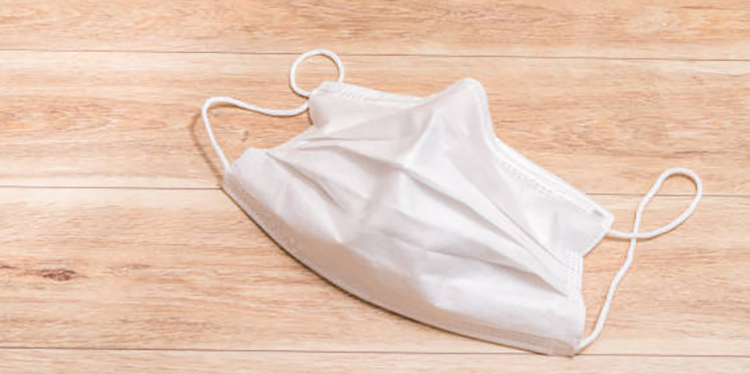 March 24. Angels and Sparrows Soup Kitchen is putting out a call for donations, and the Levine Cancer Institute for sewers who have a sewing machine and fabric on hand. Much is happening when it comes to helping others in and around Cornelius during the COVID-19 pandemic. If you know other ways to help, please email corneliustoday@gmail.com and we will share.
Angels and Sparrows Soup Kitchen
Angels and Sparrows, located at 514 N. Old Statesville Road, Huntersville, is in urgent need of the following items as it has moved distributing food in a take-out only capacity. They are also anticipating increased need because of school closures.
Bread, lunch meat, individually packaged chips, cookies, cereal/granola bars, fruit cups, pudding cups, fruit snacks, and any other individually packaged item suitable for a bag lunch.
A bin is located outside. Non-perishable items can be delivered at any time. Perishable items can be delivered from 8:30 am to 10 am.
Because they serve approximately 800 low-income families, they will also be accepting food items to distribute during this time. Suggested items include: soup, pasta, pasta sauce, microwave meals, cereal, and ready-to-eat meals (like Chef Boyardee ravioli).
You can also shop the Amazon wishlist and have items sent directly to them (514 N. Old Statesville Road, Huntersville 28078)
https://smile.amazon.com/hz/charitylist/ls/1OVYPWK1DS2CH/ref=smi_cl_lol_lls0_ls0
Ada Jenkins 
Ada Jenkins has closed the building but the food pantry will open again Wednesday. Pantry hours are Monday, Wednesday, Thursday 12:30 pm to 3:30 pm. Donations can be made online or food dropped off during pantry hours. Financial donations are needed. "We have established an emergency assistance fund for the immediate, but we really need operating funds because we had to drop the Gala which is a net $165,000," she said. Donate here.
Levine Cancer Institute
The Levine Cancer Institute is in urgent need of fabric surgical masks. If you have the talent AND THE FABRIC ON HAND, would you be able to make some reusable fabric masks? Things to remember:
1. Dr. Becca Elliott, a member of Community In Christ Lutheran Church, member who brought awareness to this need, wants to be clear that this is not the time to go buy fabric. Use only fabric you already have on hand.
2. If you have a sewing machine but do not have fabric on hand, please let the church office know.
3. If you have extra fabric to share, please let the church office know. (swheeler@communityinchrist.net)
Completed masks can:
1. Be left in a bag outside the church office door on weekdays during business hours. The church is located at 7621 Norman Island Drive, Cornelius.
2. Be delivered to Becca Elliott in a drop-off manner. Contact church office at swheeler@communityinchrist.net
3. Be mailed, if you can do it in a physically-distant manner, to:
Levine Cancer Institute
1021 Morehead Medical Drive
Suite 6200
Charlotte, NC. 28204
Attn: Megan Callon
(Packages should be labeled: URGENT)
A Pattern (feel free to check the internet for other patterns):
Need: Sewing Machine, Ruler, Thread, Scissors, Iron
Fabric Supplies Needed: 9"x 6" 100% cotton fabric, 9"x 6" flannel, 36"x 1" cotton strips x 2 (serger) or 36"x 2" cotton strips x 2 (fold/sew)
1. Cut 9"x 6" piece of fabric from cotton and flannel. Place right sides together.
2. Sew right sides together using ¼" seams. Start on the bottom and sew around the edges leaving a 2" opening at the bottom.
3. Turn fabric right sides out. Press flat.
4. Pin tuck 3 pleats into each of the 6" sides for a finished length of 3¼"
5. Sew the pleats down.
6. If you have a serger, cut (2) 36"x 1" lengths of the cotton fabric. Place wrong sides together and serge the edges.
a. If sewing the ties, cut (2) 36"x 2" lengths of the cotton fabric. Fold in ½ and press wrong sides together. Open up. Fold both edges into the middle, press to meet together and press. Then fold these together in half, and press, creating ½" tie. May use a bias tape, or bias tape maker.
7. Center tie on side of short sides of mask. Zig zag stitch tie from top to bottom.
Neighborhood Care Center
The Neighborhood CARE Center's Manna for Life program needs nonperishable food items and toilet paper to distribute to Cornelius families in need. You can take items to the NCC at 19711 Smith Circle Monday through Saturday, from 9 am to 5 pm, or leave them in the bins after hours. If ​you are in need​ contact the NCC at 704​-​255-5500. The CARE Center is an outreach mission of Grace Covenant Church