Ada Jenkins Center will host a discussion with Dr. Kristie Foley on the Social Determinants of Health on Aug. 21 at 6:30 pm. "We are pleased to host such an important discussion," said Georgia Krueger, Executive Director of Ada Jenkins Center.  "It is core to our mission and consistent with our daily efforts to support individuals as they find ways to gain economic stability. Doing this helps to eliminate these social determinates which in turn leads to a healthier community."
The topic is timely as the region grapples with the effects of poverty, she said.
The Charlotte-Mecklenburg Opportunity Task Force came together in 2015 to address a Harvard University/ University of California-Berkeley study, which revealed that Charlotte-Mecklenburg ranked 50th in economic mobility out of the 50 largest U.S. cities. Poor children born here have only a one in four chance to move out of poverty in their lifetime.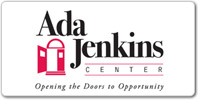 The goal of the discussion is to help the community understand the implications of economic factors such as food insecurity, lack of stable housing, low paying jobs, etc. on the health of individuals.
Foley earned her PhD from the Gillings School of Global Public Health at the University of North Carolina and completed a post-doctoral fellowship in cancer prevention and control at Wake Forest School of Medicine. She is the Associate Director for Population Sciences and Program Leader for Cancer Prevention and Control at the Wake Forest Baptist Comprehensive Cancer Center.
The discussion Aug. 21 is part of a discussion series at Ada Jenkins Center during 2018.  The discussions are focusing on a range of topics including middle skilled jobs education, reading skills, and human trafficking, as part of the 20-year anniversary celebration of the Center.
The event will be held in the Meeting Room in Ada Jenkins at 6:30 pm.