Oct. 10. By Dave Yochum. There's a two-way race for mayor of Cornelius—the first time in 15 years. We're devoting ample space to this contest because the mayor is not just a flag-bearer, he or she sets the agenda for the Town Board and occupies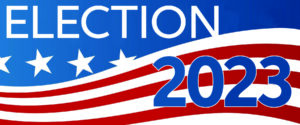 the bully pulpit. But the top elected job in Cornelius is somewhat of an anomaly; those who hold it only vote on things like the budget or a zoning change in the event of a tie among the five-member commissioners.
Now, Commissioner Denis Bilodeau is challenging three-term incumbent Woody Washam for the position of mayor.
Both are popular officials, having received the highest number of votes during non-partisan commission elections in years past.
Neither wants the job for the money; it pays $15,962 a year.
We asked Bilodeau and Washam two questions this month:
What have you done to enhance our quality of life in Cornelius?
Regarding downtown redevelopment, how do you see this evolving over the next 10 years?
• Early Voting starts Oct. 19 (Oct. 26 in Cornelius); Election Day is Nov. 7.
Regarding downtown redevelopment, how do you see this evolving over the next 10 years?
Bilodeau: I began my time as an elected official with the notion that we could do better with our downtown. Progress has begun yet we still have buildings in disrepair and boarded-up windows. Over the next 10 years, our town center will evolve into a vibrant but quaint downtown. Catawba Avenue and North Main Street will retain the charm of older homes, some converted to small businesses mixed in with new structures.
Restaurant options and retail that is attractive to all citizens will thrive and complement the Cain Center. In order to make this a reality, we must catch up on our infrastructure needs including safe crosswalks and bikeways, a parking deck and eliminating traffic bottlenecks. A new Zion Street connector to Davidson, widening of Hwy. 115 and other intersection improvements are critical.
Access to mass transit options must also become readily available. In 10 years, we will have a downtown we can all be proud of!
Washam: My goal is for us to listen to downtown residents, small business owners, residents of surrounding neighborhoods, and ALL the residents of Cornelius and to let them drive the train on what/how our downtown redevelopment plan will evolve.
We have a unique opportunity to redevelop our downtown with the Cain Center for the Arts as the centerpiece. This protects our history and our small-town charm, while both enhancing the quality of life for downtown residents and making our downtown a place where all our residents can come to enjoy the arts, great restaurants, shopping and nightlife. It's also a daunting challenge because we only get one opportunity to get this right. I'm confident that if we listen to the people of Cornelius and let our residents' desires guide the process, we will meet this challenge and get it right with amazing results!
What have you done to enhance our quality of life in Cornelius?
Bilodeau: Over the past six years as a town commissioner, I have advocated and voted for many initiatives that provide for a better quality of life for our citizens. To begin, the town must be safe. I have always voted to provide competitive pay and equipment for our first responders. Most recently I led the way to pass a budget amendment which provides for a School Resource Officer at both of our elementary schools.
Since being assigned to the town's Traffic Advisory Board last year, we have expanded the board, updated the responses to our Streets Smarts portal and have begun to pursue infrastructure improvements within our town's control. The Bailey Road corridor is the first of several traffic areas where action to improve flow is under way. I am a past board member of the Smithville Community Coalition and continue to champion their revitalization.
I participated on the Housing Study Committee and pushed through a grant that responded to an urgent rent assistance need for several seniors in our community.
As a former parks commissioner, I continue to advocate for additional green space, connecting greenways and yes, pickle ball. I am a founding board member of the Cain Center for the Arts and was instrumental in starting and expanding our downtown Social District. In summary, I have worked hard in many areas to improve the quality of life for our citizens. I love this town and want all to enjoy living here as much as I do!
Washam: • Kept our tax rate the lowest in the region with AAA bond rating.
• Cast the vote to STOP the approval of the proposed Cornelius Business Park on Bailey Rd.
• 13 significant Cornelius road projects approved through NCDOT.
• Strongly advocated for our police and firefighters to ensure they have the resources, support, and training necessary to keep our families and communities safe.
• Completed construction of the Cain Center for the Arts and opened debt free.
• Successfully fought to increase funding for our parks and greenways including pickleball and tennis courts
• Created the Mayor's Task Force on Transportation Implementation and Funding to develop solutions for providing critical transportation projects and moving them more quickly from ideas to reality.
• Established the Mayor's Affordable Housing Committee which lead to the creation of the Cornelius Community Development Corp. This is a huge step toward meeting our need for workforce housing.