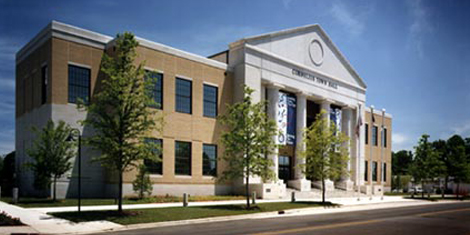 At their Monday May 4 meeting, Cornelius commissioners will consider a request from Grace Covenant Church to rezone property located on Smith Circle for community use.
The church is requesting a conditional rezoning to allow them to build a neighborhood care center at the 1.25 acre location, just south of the new Cross Fit building. Grace Covenant's goal is to provide under-resourced families and youth with Christ-centered programs. No physical treatment programs or overnight services are planned.
Also on Monday, the commissioners will receive the proposed 2016-2017 Cornelius budget from Town Manager Anthony Roberts. A public hearing on the spending plan is tentatively scheduled for Monday May 18.
The meeting begins at 7 pm in Town Hall on Catawba Avenue just west of Main Street.