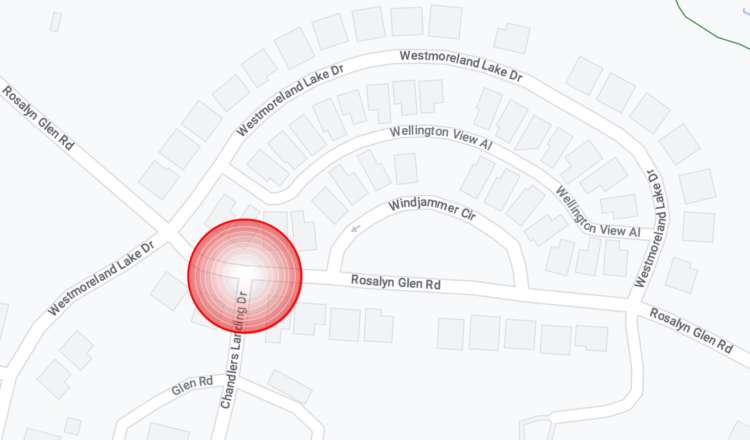 June 20. Repair crews are on the scene of a sinkhole at Rosalyn Glen and Chandlers Landing in the Westmoreland development off of West Catawba.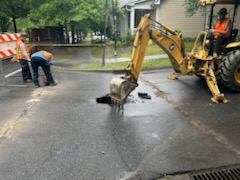 The sinkhole was reported early this morning, according to Tyler Beardsley, deputy town manager. The opening is about twice the size of a basketball, but several feet wide and several feet deep under the road surface.
A contractor is filling the void with rock, Beardsley said.
The immediate area is blocked off, but the roadway should be usable later today, he added.