Nov. 25. When you shop at local independently owned businesses, more tax dollars stay in your own community. "You support your actual neighbors, prosper together, and keep jobs local," according to the Mooresville Downtown Commission.
Here's the math: The Downtown Municipal Service District is approximately 24 acres. During Fiscal Year 2020, the district generated $269,868 in property tax revenue for the Town of Mooresville or $11,244 per acre. In comparison, one large chain store in Mooresville is approximately 20.5 acres.
"For FY-20 that property generated $106,657 in property tax revenue for the Town of Mooresville or $5,228 per acre. That's why we say shop small y'all."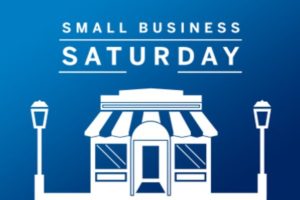 Small Business Saturday is this Saturday nationwide, with social distancing and face-masks the order of the day in most locations.
Small businesses have been hit hard by the coronavirus pandemic, making Small Business Saturday more vital than ever. Independently owned boutiques, gift shops, mom-and-pop hardware stores and restaurants face unprecedented challenges due to coronavirus-related restrictions and shutdowns.
The event, which was trademarked and promoted by American Express, dates back to the recession in 2010. In 2011, the US Senate unanimously passed a resolution in support of Small Business Saturday, with officials in all 50 states participating
In Downtown Concord participating businesses have a drawing for a chance to win $100 in Downtown Concord Dollars, while doing "social distance" shopping on and around historic Union Street between 11 am and 4 pm.