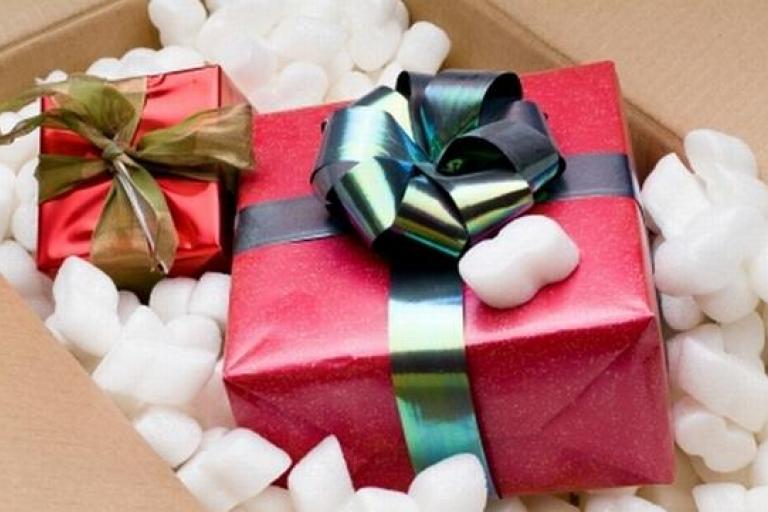 Dec. 5. By Dave Vieser. When Tim Leonard shipped a laptop via UPS, it apparently went to the wrong address. Leonard says UPS never found it, and he's out about $1,700. While UPS could not be reached for comment, it's one example of what can go wrong during the Shipping Season—the weeks before Christmas.
You know it's three weeks before Christmas when it takes five minutes—and luck—to find a parking place at the Post Office on Liverpool.
"The next few weeks will be very busy among the shipping services," Leonard said. "I thought my experience might make for a timely holiday reminder and help the residents in our community."  As Leonard found out, with UPS, liability for loss or damaged is limited to $100 unless a higher value is declared and paid for.
Shipping and printing shops around Cornelius say there are a number of steps which those shipping gifts can follow to help their packages reach the desired destination in good shape.
Cornelius PostNet owner Charlie Elmer had these pointers for holiday shippers:
First and foremost, make sure shipping labels are correct and old labels are removed. "We run into this every day and it's perhaps the most frequent issue we face," Elmer said. "Old, leftover shipping labels also can cause a lot confusion about a package's destination, so if you need to reuse a box be sure to completely remove the old label." Elmer adds that simply placing the new label over the old one will not suffice.
Select a gift that can be mailed easily. Even with proper packing, it's always best to buy items you know can survive a bumpy trip. Apparel, shoes and most toys usually ship well.
Select the right box. Make sure it's in good condition. "When possible, use a new, sturdy box that's a few inches larger than your gift on all sides to allow for plenty of cushioning," Elmer said.
Evaluate taking out extra insurance: There is always a chance that your package might get lost or damaged, especially during the holidays. The Postal Service includes $100 of insurance in its Priority Mail Express shipping and offers options for declaring a higher value, for a fee.
Consider flat-rate boxes: Flat-rate boxes come in a variety of sizes and can be a money-saver when shipping small, but heavy gifts.
Compare shipping rates: You can stop in at Post Net on North Cove Road, and have them compare shipping prices from USPS, FedEx, UPS and DHL free of charge. USPS, FedEx and UPS also have tools on their websites to estimate shipping costs.
Avoid missed packages for people who work: Consider sending the gift to their job, rather than their home where no one is during the day.
Do the "shake test," said Elmer. "If you shake the box and hear loose material, repack it tighter."
Finally, ship your gifts by the dates below to get them there on, or before Christmas.
USPS: Dec 20 (First-Class)   Dec 21 (Priority Mail)   Dec 23 (Priority express)
UPS:    Dec 21 (2nd Day Air) Dec 23 (Next Day Air)
FedEx: Dec 19 (Express saver) Dec 21 (2Day)