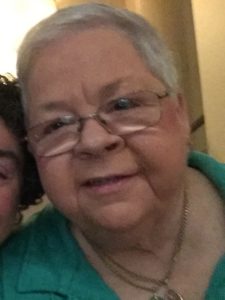 Sheila Ann Farley Talbert, 68, of Huntersville N.C., died on April 15, 2017, at CMC Huntersville.  She was born on July 23, 1948, in Mullens West Virginia, daughter of the late Clifton Walter and Bertha Ann Brown Farley.

Sheila was a veteran of the United States Navy, and a retired labor and delivery nurse.  She loved blue grass music and enjoyed traveling.  She also loved her grandson Jarrett more than anything in this world.

Along with her parents, she was preceded in death by one brother and one sister.
Surviving is her daughter, Fonda Setser, of Huntersville, a brother, Byron Farley, of Monroe, N.C., a sister, Joan McLemore of Huntersville, her loving grandson, Jarrett Setser and several nieces and nephews.

Services will be held the week of July 4 th, in West Virginia. 
Memorial contributions may be made to the Shriners Hospital, 3229 Burnet Ave., Cincinnati Ohio, 45229
Arrangements by Raymer-Kepner Funeral Home and Cremation Services in Huntersville, N.C.