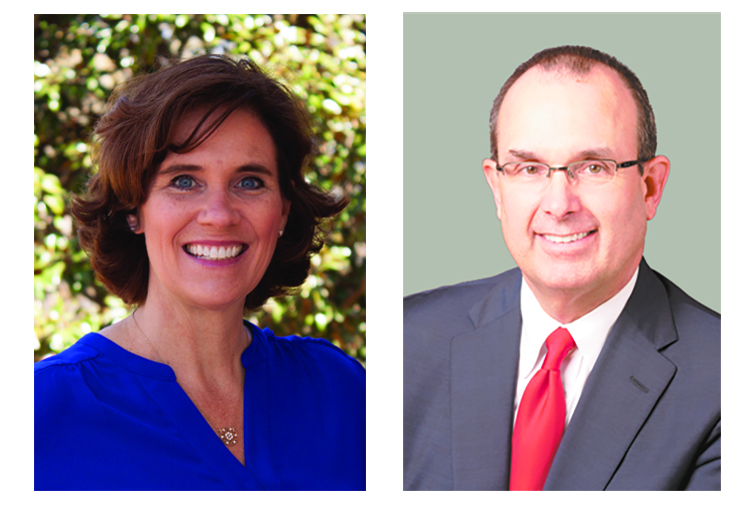 The Lake Norman Chamber of Commerce says it is hosting the only candidate forum tonight—7 pm at CPCC Merancas Campus—that features both Jeff Tarte and Natasha Marcus, the Democrat that is taking on the NC Sen. District 41 incumbent.
It appears to be true, although the candidates disagree.
Marcus, a Davidson resident, said she has attended six candidate forums so far, including forums in Huntersville, Steele Creek and Charlotte. "My opponent was invited to them all, but did not attend any," she said.
Tarte, a former Cornelius mayor, said we are in the "silly (campaign) season. Some folks apparently have selective memory. Stating I have been to no forums and have not sent staff when I cannot attend demonstrates selective memory."
Marcus said she attended the Young Elites political forum, which was organized by a local non-profit that provides leadership training and life skills to young women.
Tarte sent his campaign manager, Larry Shaheen, due to a special session in the statehouse.
"I have been to events in which she did not participate. I appreciate busy schedules. I won't try to politicize her inability to attend certain events," Tarte said, tartly.
Tarte had a list of special requirements before he would participate in a forum, including that questions are only asked by a moderator and that there would be no time limit on responses.
The moderator at tonight's forum is Jason Colvin, a Lake Norman Chamber board member who has contributed to NC Rep. John Bradford, a Republican who defeated Marcus in the 2014 contest to replace Thom Tillis in the NC House of Representatives.
Marcus lost to Bradford in a contest that saw more back and forth discussion.
"I have never set pre-conditions to my attendance or made demands on the host to suit my preferences," Marcus said, explaining that she expressed her concerns around tonight's forum to Lake Norman Chamber President Bill Russell.
"I informed the president of the LKN Chamber that his chosen moderator is a donor to both Tarte and Bradford, but he insisted that Mr. Colvin would do a good job. All questions from the audience have to be written and submitted to the moderator, who will have sole discretion to decide which questions will be posed to the candidates. I am attending the LKN forum, despite the obvious bias," Marcus said.
Russell, however, said Marcus did not "inform me" Colvin was a contributor to any candidate. Campaign finance records show Colvin was a donor to Tarte's campaign in 2016.
"She simply asked me if he was a contributor and I stated then, as I will now, I have never asked Jason Colvin who he has contributed to in the past nor his political affiliation," Russell said in an email.  Meanwhile, Colvin said he asked "by my peers to serve as Public Policy Chairperson starting in January of 2018. Knowing the role I would be in I have been intentional about being non-partisan in regards to the LKN Chamber."
Chamber executive Russell said the format at tonight's forum will be fair. Questions will be submitted from the audience and asked of both candidates by Colvin.
"I'm not sure how much bias there can be if any," Russell said.
The chamber forum is at 7 tonight in the Criminal Justice Building at the Central Piedmont Community College North Meck campus, 11930 Verhoeff Drive in Huntersville. The event is free and open to the public.