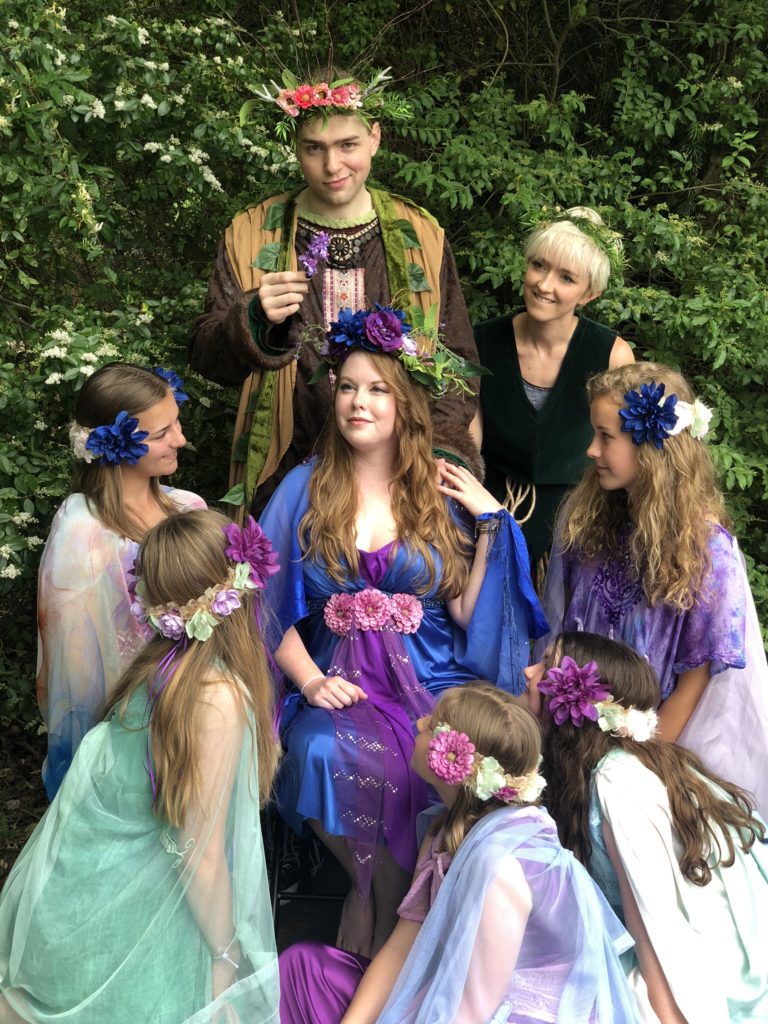 Davidson Community Players will present three free performances of "A Midsummer Night's Dream" on May 16-18 on the Davidson Village Green. Pre-show entertainment begins at 6:30 p.m.; the performance begins at 7 p.m.
"A Midsummer Night's Dream" is the most magical of all of William Shakespeare's comedies, portraying the events surrounding the marriage of Theseus, the Duke of Athens, to Hippolyta. John Woods, who served as the mayor of Davidson from 2007-2015, will play the part of Theseus.
The production is directed by Wrenn Goodrum and features 23 local actors. She has created a "community-immersive" experience for the attendees, and will feature local businesses and other twists on the script.
"We've made our immersive production filled with surprises for everyone so be prepared to move in your seats, catch a bubble, participate with the actors, and most of all laugh," says Goodrum.
All proceeds from the sale of concessions will help support DCP's Timothe Bittle scholarship fund for youth actors. In case of rain on Thurs., May 16 or Fri., May 17, the performances will be held at the Chapel at Davidson United Methodist Church at 304 S. Main St., Davidson.
Davidson Community Players is a non-profit organization established in 1965 to produce theatre that entertains, enriches and encourages community participation in the dramatic arts.
Attendees should bring lawn chairs and blankets; light concessions will be sold.