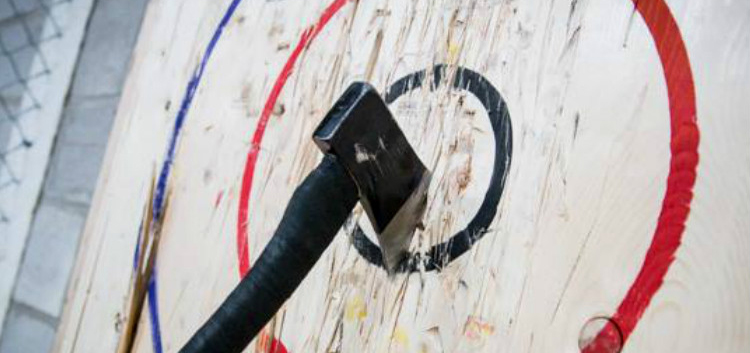 Aug. 11. The Lodge, a bar where you can throw an axe while downing some suds, should be opening right around Labor Day, according to real estate broker Gordon Allebach.
Capturing a craze which is sweeping across parts of the country and Canada, the Lodge will open in the 6,000 square feet of space at the Lakeshore Marketplace on West Catawba Avenue, last occupied by Armin's Catering.
Allebach, who owns Lakeshore Market Place, said they had hoped to be open sooner but the required renovations to the site have taken longer than anticipated.
At least one axe bar has already opened in Charlotte.
Meanwhile, the National Axe Throwing Federation has helped sharpen interest among some 4,000 members.
Their goal is to enable broad and accessible competition among players. The federation, founded in 2016, says it has members from over 50 cities, including the US, Canada, and three other nations.