March 7. By Dave Yochum. Dr. Scott Higgins, a veteran of volunteer boards and commissions in Cornelius as well as a retired educator, plans to run for the five-member Cornelius Town Board.
He has served as a member of the Parks, Arts, Recreation and Culture Commission (now the Parks & Recreation Commission), has also served on the Cornelius Housing Task Force, the Stakeholder's Committee for the North Mecklenburg Recreation Center, the Pre-Development Planning Board and the Cornelius Housing Task Force.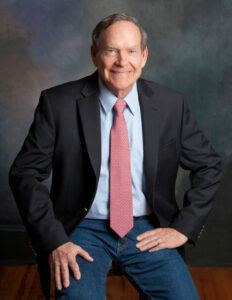 He is currently a member of the Cornelius Planning Board and chaired the PARC Commission from 2017 to 2022.
Higgins, who is 74, has lived here since 2014. He cycles about 100 miles a week on four different teams.
"I seek viable solutions to our traffic congestion and economic growth," Higgins said.
Among his goals:
—Reaffirm public safety as a top priority. I will continue to advocate for additional green space and well-planned, active, community places with safe paths and pedestrian crosswalks
—Accelerate delayed road improvements for all who travel on our roads and
—Support small business development.
Higgins, who attends Pre-Development, Town and Planning Board meetings on a regular basis, grew up in central Florida and lived in North Carolina since 1981.
He has had a lengthy career in academia:
—Interim Dean, School of Health and Human Services, National University, La Jolla, Ca., December 1, 2012-July 1, 2013
—Dean of the Graduate School and Chief Research Officer, Graduate School and Research Administration, Western Carolina University, December, 2006-June, 2012
—Program Director, Master of Health Sciences (MHS) Program and Executive Leadership Program,  Western Carolina University, 1999 until 2005
—Program Director, Health Services Management Program (B.S.), Western Carolina University, Cullowhee, North Carolina, 1981-2001