Oct. 23. The weather had been easy to figure out since Sunday: Warm, and warmer, sunny and calm. It all changes tomorrow after another day of warm temps Friday.
With a cold front coming our way Saturday, the National Weather Service is calling for a slight chance of showers from mid-morning to mid-afternoon, and possible thunderstorms after 2. Otherwise, mostly sunny, with a high near 80. Chance of showers and thunderstorms Saturday night.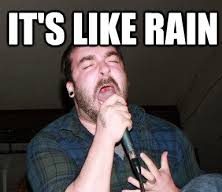 Sunday is looking mostly cloudy, with a high near 67 and northeast wind 5 to 7 mph with a shower or thunderstorm is possible at any time.