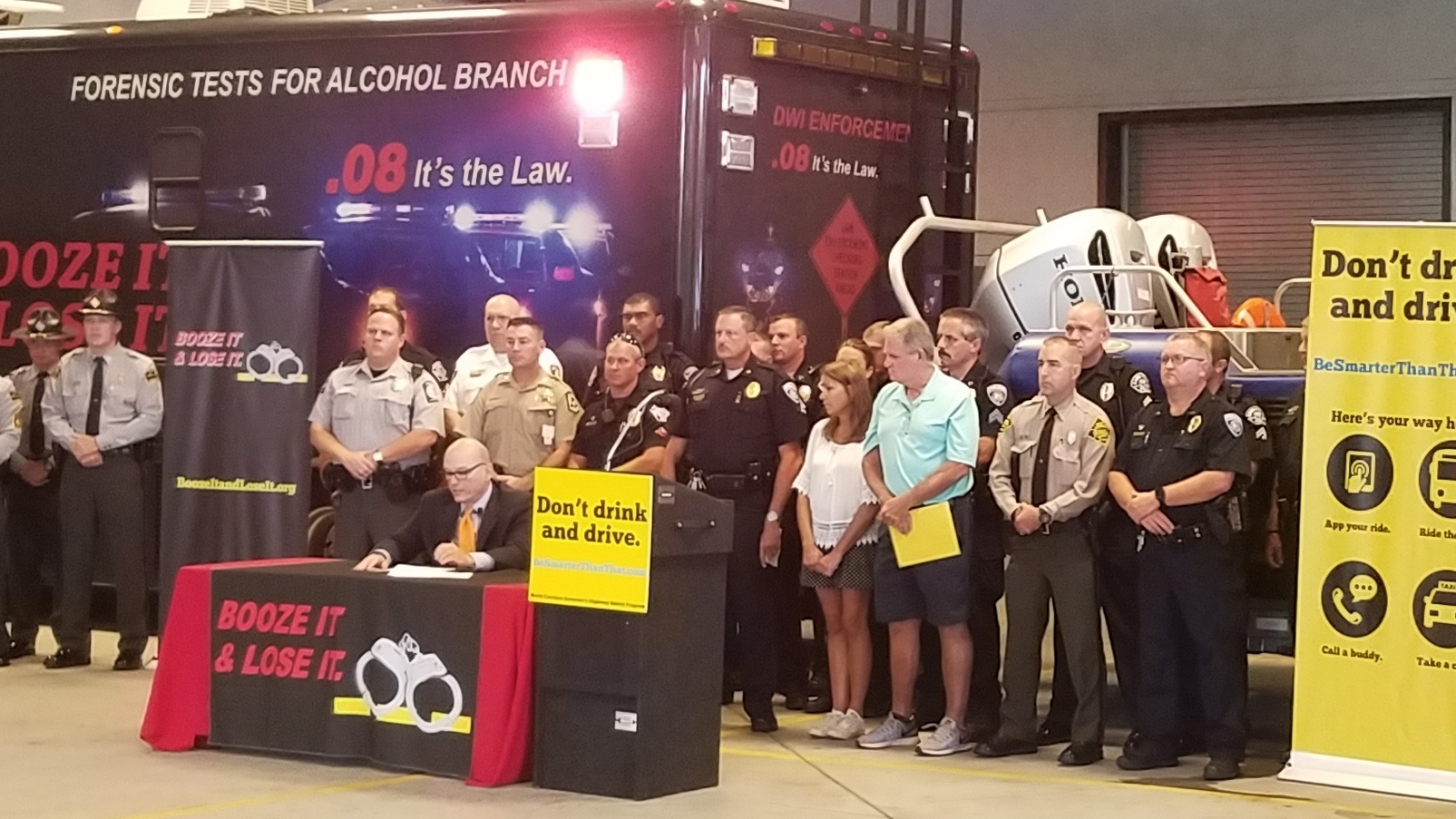 Sept. 2. It looks like the weather will be great for the long Labor Day weekend, but be forwarned: Police will be out on the roads and on the lake, with a particular eye on drunk drivers.
There will be  stepped-up patrols and DWI checkpoints throughout the state during the Labor Day holiday. More than two dozen state and local police officers turned out for a press conference at the now-closed Michael Waltrip Raceworld. In the background was the town's new police boat.
Mark Ezzell, director of the Governor's Highway Safety Program, said Mecklenburg County ranks first among North Carolina counties for alcohol fatalities. Since the beginning of this year, there have been 633 alcohol-related crashes and 30 fatalities in Mecklenburg County.
The Governor's Highway Safety Program partners with law enforcement to fund full-time Impaired Driving Task Forces that are dedicated to removing impaired drivers from roadways and making sure everyone is buckled up. This include as several task forces here in Wake Mecklenburg County.
The weather is just about perfect: Partly sunny this afternoon, with a high near 77. Tomorrow will be sunny with a high around 82; Monday the same only a little warmer.
So far in 2017, there have been 6,182 alcohol-related crashes resulting in 166 deaths, which is a 23 percent decrease from last year.