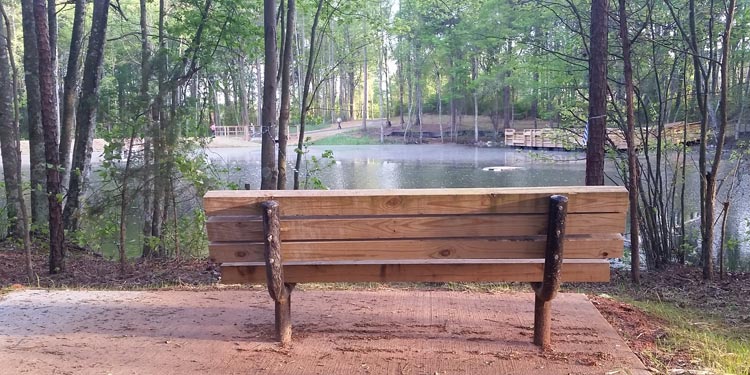 April 25. It might be wet this morning, but the grand opening of Robbins Park Phase II looks like fun. Cornelius Parks and Rec Director Troy Fitzsimmons says he has something special planned, "not your typical ribbon-cutting."
Robbins Park II is big: Roughly 20 acres on West Catawba adjoining the Westmoreland Athletic Complex. In total, the parkland here is about 125 acres, and Phase II feels like a park, complete with wide paved paths, benches, ponds, a lengthy boardwalk and observation decks.
Construction, valued at about $1.2 million took a year. A $300,000 grant from the NC Department of Environmental and Natural Resources defrayed the cost to the town. The NC Wildlife Resources Commission, donated piers and abutments.
There are five different pathways to the McDowell Creek Greenway which provides a scenic path for cyclists and pedestrians to Birkdale Village.