June 1. US Rep. Alma Adams (D-NC12) and Cornelius Mayor Woody Washam will join forces Monday to announce the establishment of monthly Cornelius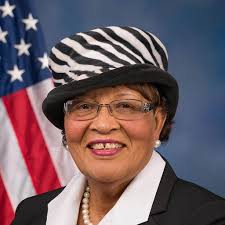 Satellite Office Hours.
The public is invited to the 11 am launch to connect with community leaders and learn more about the services that will be offered.
The office hours will be hosted by "Team Adams" and will occur on the first Thursday of every month from 3-5pm in the Mayor's Chambers at the Cornelius Town Hall, starting June 7.
The announcement event, which runs from 11 am to noon, is June 4 in the Mayor's Chambers in Town Hall.
Adams, a Ph.D and former teacher who is known for her collection of hundreds of hats as well as advocacy of family issues, is up for re-election this fall. She defeated two opponents in the primary May 8. She will face Republican Paul Wright in the fall.
Adams, a former NC legislator, is seeking her second term to represent the 12th District, which runs from the Iredell County line south to south Charlotte.