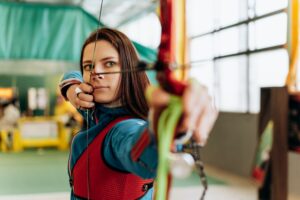 July 17. Because of demand, registration is now required for open hours at the Fisher Farm Archery Range in Davidson.
Registration, which will to ensure all who attend are able to participate, will still be free. Click HERE to register. 
Please review the Archery Range policies here prior to attending.
Contact Davidson Parks & Recreation at dpr@townofdavidson.org or call 704-892-3349 for more information.