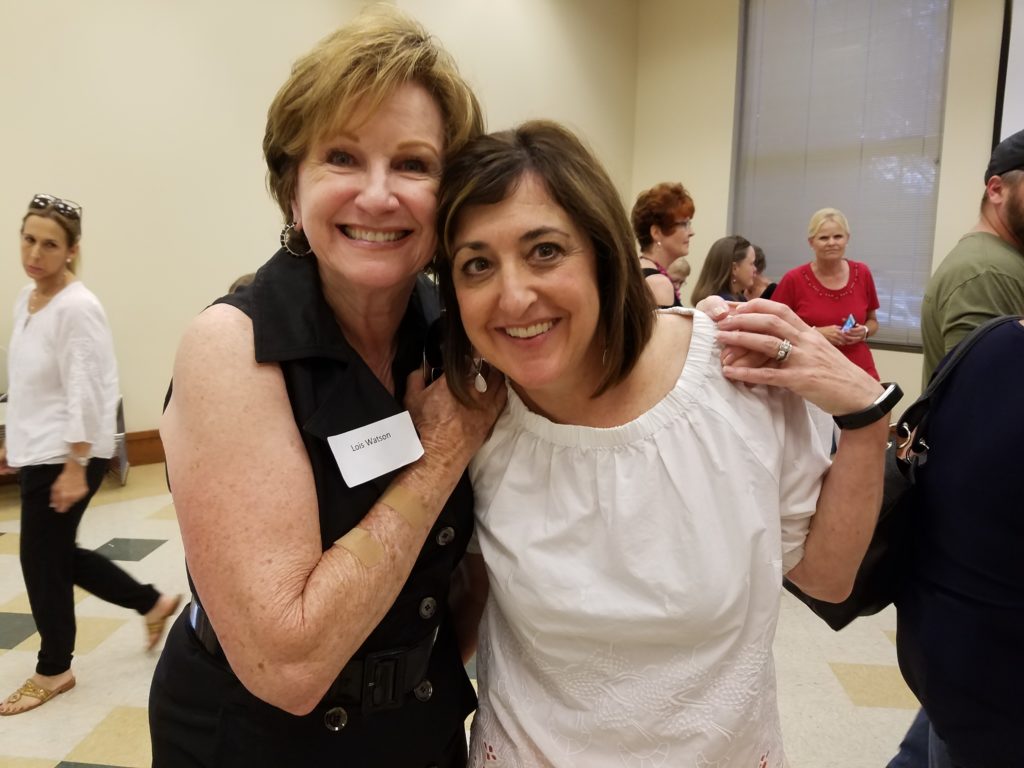 June 16. There was a packed house last night for Susan Tillis' third annual Red, White and Bundled Baby Shower ​at Cornelius Town Hall. ​People came from Cornelius, Huntersville and Davidson, and from far and wide, to bring baby item​s​ ​and welcome home packages for newborns of junior enlisted at Fort Bragg. The annual income for the recipient families is approximately $21,000​, according to Tillis, whose husband, US Sen. Thom Tillis, is a former​ Cornelius Town Commissioner.
​"Many of these new parents in addition to having limited financial resources are often separated by distance from family and support systems and often lack the basic necessities just to bring their babies home from the hospital​," Susan Tillis said.​ Since its inception Red, White and Bundled has served almost 5,000 families to date.  ​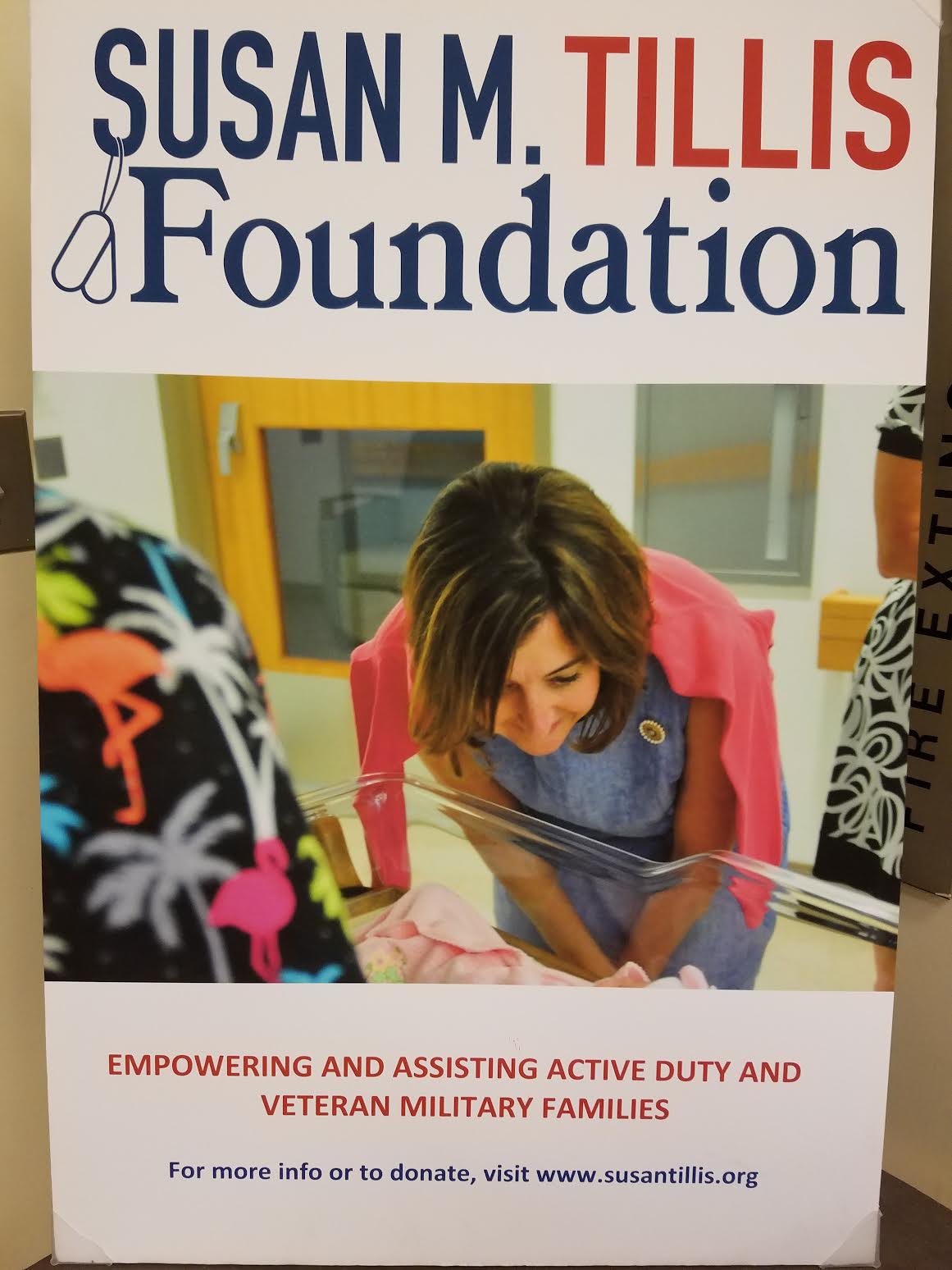 ​The ​effort ​grew out of a visit to Fort Bragg in early 2015 where she saw first-hand the needs of soldiers' families.  "These men and women are fighting for our freedom. It seems the least we can do is to ensure a happy homecoming for their new babies," ​she said. ​The Susan M. Tillis Foundation also ​helps transitioning service members by providing the proper tools for reintegration into the civilian workforce through its Heroes to Work program.
A variety of elected officials and candidates also came to volunteer, including husband Thom, as well as NC Rep. John Bradford; ​Davidson mayoral candidates Rusty Knox and Laurie Venzon; and Huntersville Commissioner Melinda Bales. Also on hand were community leaders like Lois and Bob Watson, anti-toll leader Stacy Phillips and former Lake Norman Chamber Chair Callan Bryan. Angie Thomas Daoud drove from Pilot Mountain with her husband. It's about 90 minutes away, near the Virginia border.
"I would not miss this," she said. "I've come to every one." All told, more than 150 people brought donations or helped load them up at the end of the evening for the drive to Fort Bragg. At least 30 people helped set up tables and snacks.
MAIN PICTURE: Lois Watson with Susan Tillis at Cornelius Town Hall.