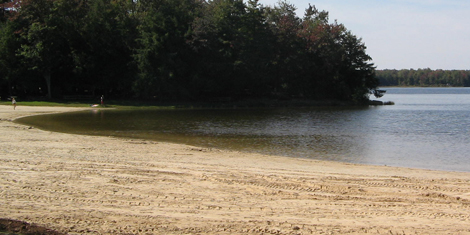 By Dave Vieser. It looks like the phrase "Ramsey Beach" might finally join the lexicon of our lakefront town. At the upcoming March 16 meeting Monday night, Cornelius Commissioners will receive a progress report on the construction of a swimming beach at Ramsey Cove Park from James Garges, director of Mecklenburg County parks.
Construction on the long awaited half-acre Lake Norman public swimming beach has been on hold, awaiting the issuance of the required permits to Duke Energy by the Federal Energy Regulatory Commission. County and Duke officials had previously said that they expected the permits to be issued in time for a Summer 2016 opening for Ramsey Beach.
The commissioners are also expected to consider annexation of 81.5 acres near Bailey Road into the town. New homes are planned for the parcels to be annexed.
The town board meeting begins at 7 pm, in Town Hall on Catawba Avenue.