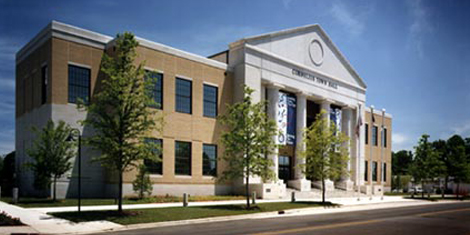 March 30. Two men from the west side of Cornelius, one an insurance executive, the other a doctor who came in sixth in 2013, say they will run for a seat on the five-member Town Board.
Denis Bilodeau, president of Aquesta Insurance Services, is the newest face. He will announce his candidacy at a public reception April 9 at the Brick Row Gallery in downtown Cornelius.
Dr. Michael Miltich, who lost two years ago, but was considered to fill a fifth seat vacated by former Commissioner John Bradford when he was elected to the NC House of Representatives, says he plans to run.
All five sitting commissioners are expected to run as well.
"I've been encouraged to run again after my good showing in 2013 as well as following the discussions on the process that the sitting Commissioners and Mayor followed for filling the empty seat last December," Miltich said.
But Bilodeau is a fresh face in Cornelius politics. He has long been active in the business community, including the Lake Norman Chamber board of directors and the Lake Norman Executive Board, as well as such non-profits as North Meck Rotary and Big Day at the Lake.
"This is a moment of opportunity for Cornelius and decisions are being made which will shape the future of our great town. I have a long history of community involvement and effective leadership.  As a Commissioner,  I would like to be a voice for all citizens and an advocate for our business community," said Bilodeau, a resident of The Peninsula.
Nothing's official, of course, until the candidates file to run for office with the Mecklenburg County Board of Elections. Filing for all local offices on the ballot opensMonday, July 6 at 8 a.m.; filing closes Friday, July 17 at noon.
Mayor Chuck Travis has already said he will seek reelection Nov. 2.
Miltich, who lives on Nantz Road, said he has a track record of service. "My whole adult life has been one of service: first to my patients, then to organizations (Charlotte EENT Associates, Mecklenburg County Medical Society and NC Medical Society), and next I want to give back to my community. Considering my life experiences and problem solving skills, the role of Cornelius Town Commissioner is a good fit for me," he said. "I'll be giving the citizens a candidate that comes with a fresh perspective, who listens, collects data, and analyzes before determining a course of action."