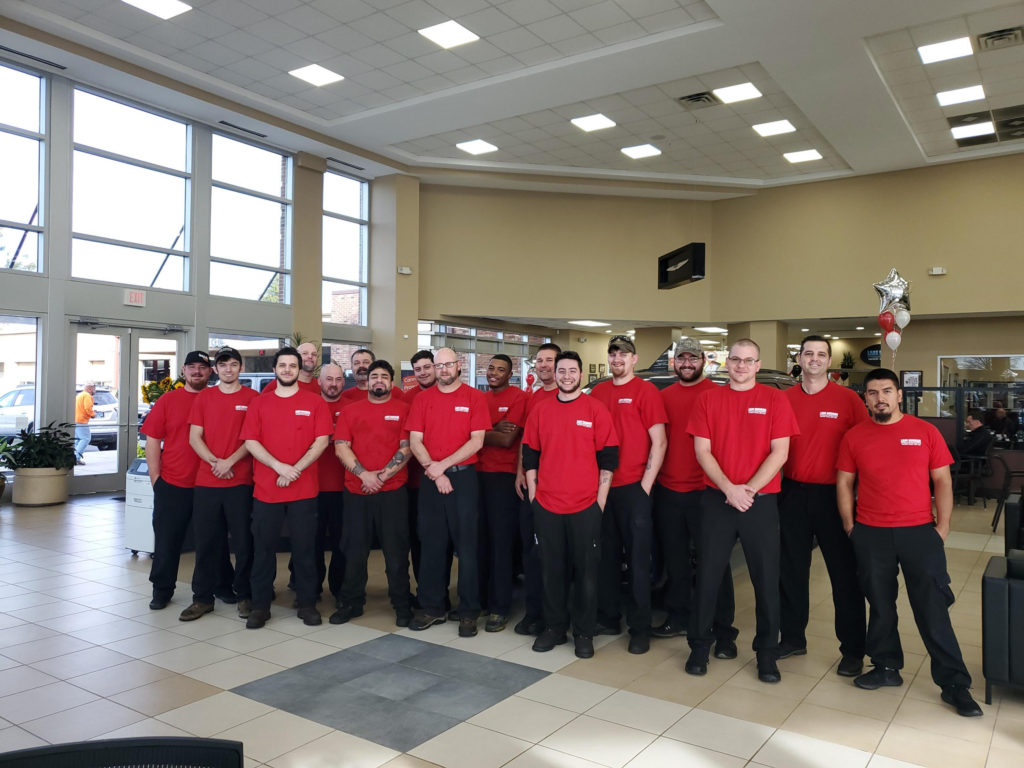 Dec. 1. Unless you're directly affected by a deployed family member, it can be easy to get so wrapped up in day-to-day life that we aren't always aware that members of our military are still being deployed.
The program is called RED—short for Remember Everyone Deployed. Its mission is to show solidarity and support for our deployed service members every Friday until they return home to their families, carry the message to national levels and serve the military community and their families by showing that they are never forgotten.
The mission started in Jacksonville, home of Camp LeJeune.
Lake Norman Chrysler Dodge Jeep Ram is doing its part by making sure that employees who are currently deployed are remembered and honored in a very tangible way by co-workers.
There are currently two members of the dealership's service staff who are deployed and on one Friday a month, the service team they left behind sports red t-shirts with R.E.D.
It's a small but clear way that co-workers can show their support for their team members who are working to keep our way of life safe and let them know their efforts are not going unnoticed, said dealership owner Jack Salzman.
One deployed staff member, Nate Monrad, took it upon himself to nominate Salzman for the Patriot Award, which is presented by Employer Support of the Guard and Reserve (ESGR).
The Patriot Award reflects the efforts made to support citizen warriors through a wide range of measures including flexible schedules, time off prior to and after deployment, caring for families and granting leaves of absence if needed.
The dealership always offers a discount to members of the U.S. military when purchasing a vehicle, and several times a year they provide service members with a complimentary oil change as a "thank you" for their service.