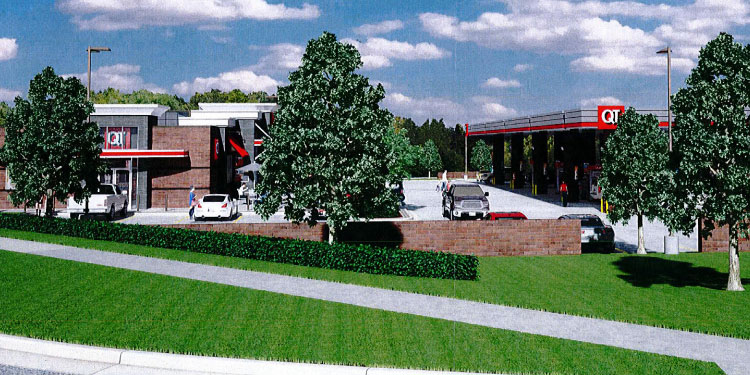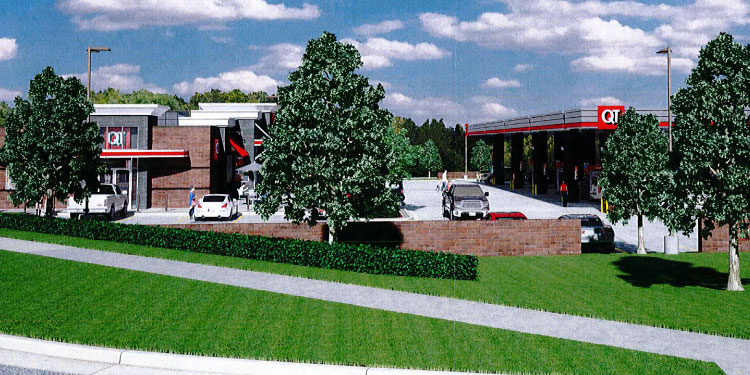 Jan. 2. Plans for a new traffic circle/roundabout at H​wy. 21 and Catawba Avenue, which would handle most traffic generated by a new QT convenience store, are on hold while the DOT reconsiders its recommendation.
​When the town board approved the rezoning which would permit the project last spring, it was understood that the DOT's preference was to have a traffic circle at that location. In fact, town officials had delayed the public hearing in order to have DOT's long awaited input on QT's Traffic Impact Analysis (TIA) in hand.
But now, they are apparently having second thoughts, according to Planning Commissioner Wayne Herron.
"The DOT has now indicated they may modify the round-about or evaluate another option for the intersection," Herron said. "They have advised the town that any modifications for the intersection will be decided in late January or early February. It is my understanding that QT wants to know the exact final design to make sure it fits their design."
QT is planning on building a 5700 square foot QT Convenience Store on the 3.16 acres located at the northeast corner of Catawba and Highway 21. Half of the 3.16 acre site will be developed for the QT building and infrastructure while the other half of the property will remain pervious. The convenience store will be on a 45 degree angle towards the Catawba/Highway 21 intersection.
The intersection is a gateway to Cornelius' east side and the historic downtown district.
​Meanwhile, the locally owned Cashion's gas station and convenience store at the southwest corner of Catawba and 21 is in the midst of a renovation and update.​ It's unclear how big a bite a traffic circle takes out of adjacent properties.
The popular Acropolis Greek Restaurant, a mainstay in Cornelius for decades, closed April 30. It was to be torn down, as well as the existing convenience store and two private homes on Burton Lane, to make room for the QT facility. However, demolition has not started and the commercial buildings have stood vacant since last spring.
Prior to the vote last year, several Smithville residents expressed concern over the traffic QT will generate, as well as the nature of the development.