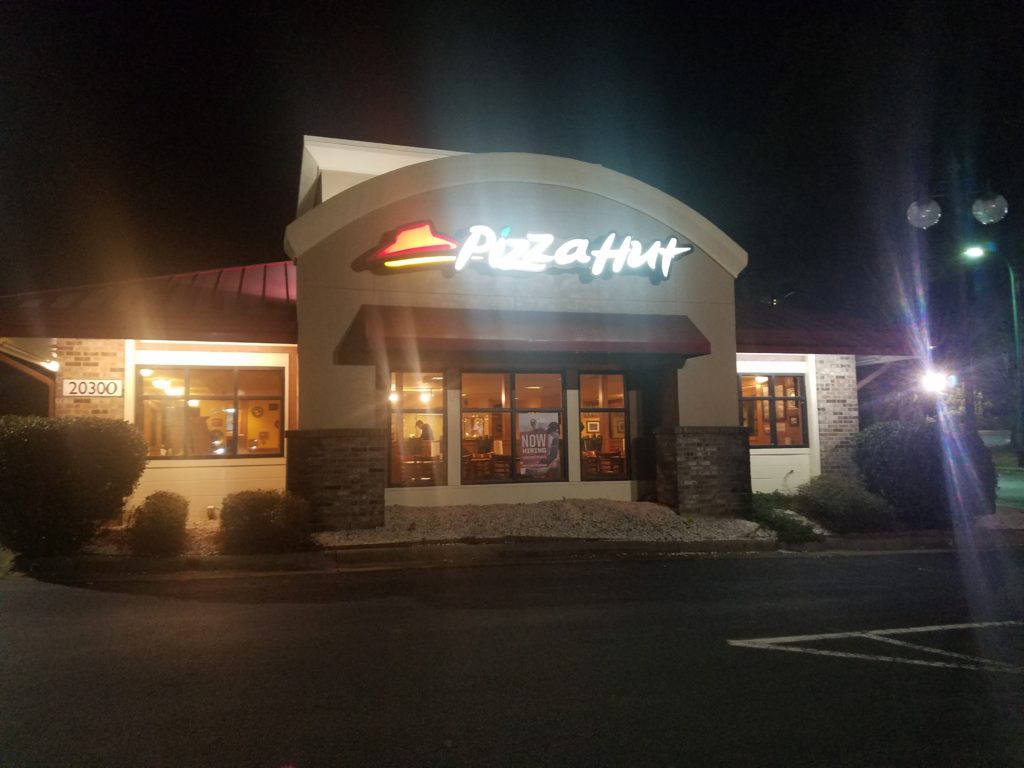 Feb. 1. By Dave Vieser. Fast fast food changes are coming to Cornelius. The Pizza Hut on West Catawba will be demolished and a new one will open a little west at Lakeshore Market Place. Burger lovers take heart; the new Wendy's at 20410 West Catawba Ave. opens Tuesday.
For Wendy's General Manager Robert Goff, the changes can't come soon enough. "We're ready to roll, with a state-of-the-art facility," Goff said. It's hard to believe, but the old Wendy's was brand new in 1996.
It was demolished to make room for the new eatery, without hue and cry from the historic preservation community. Building the new facility was a special challenge since the one-acre lot sits well below the elevation of West Catawba Avenue and the southbound entrance ramp to I-77. This meant there was no possibility for the owner, Carolina Restaurant Group of Charlotte, to meet the town's standards regarding both parking placement as well as drive-through lanes. The town worked with the owner, however, granting the variance needed so they could erect a brand new restaurant at the same location.
According to county tax records, the building and property are currently appraised at $5.1 million. As of 2016, Wendy's was the world's third-largest hamburger fast food chain with over 6,500 locations, following Burger King and McDonald's. They remodel their restaurants on a periodic basis to maintain a fresh image, and to increase the overall efficiency of restaurant operations. The new Cornelius Wendy's will seat approximately 55 customers.
And in pizza news, the 1990-vintage Pizza Hut building just west on Catawba will also go away. Cornelius Today has learned that the property at 20300 West Catawba Avenue will be redeveloped and Pizza Hut will move to Lakeshore Market Place.
The land is assessed at $884,000, according to county tax records. Pizza Hut will move into a smaller storefront not far from the Irish Cue and Bayne Brewery.
Such is the pizza business these days, says Gordon Allebach, owner of Lakeshore. "Their business model has shifted more towards delivery and call in customers," he said.