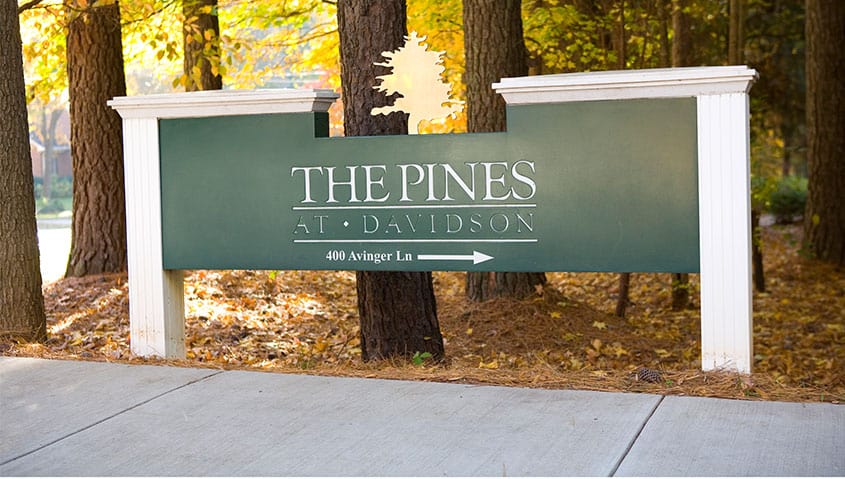 May 22. By Dave Yochum. As the final countdown to Phase Two reopening begins, the executive director of The Pines in Davidson is calling for caution, while still recognizing the need to lessen "quarantine fatigue" and the economy to rebound.
There are seven cases of COVID-19 among residents and seven among staff at The Pines, a diverse retirement and nursing home community, according to Steven Jewell, who became executive director in 2015.
Phase Two means more businesses open up as of 5 pm Friday, but the need to protect populations at the highest risk continues. COVID-19 can strike almost any age, but the death rate among those over 65 is astounding: 84 percent of those who have died are older than 65, according to NCDHHS statistics.
Click here to review COVID-19 deaths by age.
"We understand our residents' desires to take advantage of these greater freedoms. And we also understand that the state's actions place greater responsibility on 'we, the people' to make decisions that minimize our collective risks," Jewell said.
The Town of Davidson has struggled with adopting its own rules around reopening.
Jewell said he will "look to you to maintain the sensibility and caution you have embraced the last two and a- half months, and to maintain your commitment to the well-being of every resident in your community."
He also said this:
"You can look to us to be equally as cautious and thoughtful as we consider how and when to safely reintroduce activities that have been missed over these past weeks."