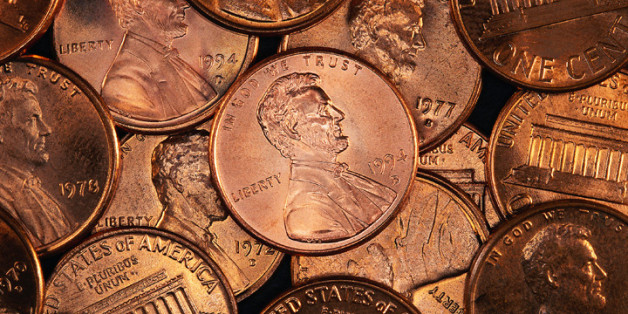 By Dave Vieser. Pennies for Progress, the one-cent transportation sales tax implemented by officials in York County to fund highway projects around the Rock Hill, Clover, Fort Mill and Hickory Grove area in South Carolina, is getting a closer look from Lake Norman business leaders. The question is whether this kind of a road funding program might work here.
Jerry Helms seems to think so.
Helms, vice president of Carowinds, explained that Pennies for Progress is implemented in seven-year intervals and residents get to vote on each segment. "The plan has received increasing support in each of the three votes from our residents, largely because they see the projects being built and appreciate the value of the concept," Helms said at a Lake Norman Chamber Focus Friday discussion in November.
LKN Chamber CEO Bill Russell, a York County native, arranged the discussion. "While the I-77 widening project is well under way, leaders of the Lake Norman Chamber continue to believe that the York County model is still an option for local road improvement funding in light of the gap in transportation funding that exists with NCDOT,"  he said.
Russell said that the concept had been discussed when funding for the widening of I-77 in the Lake Norman area was being considered some years ago. NCDOT officials went with the controversial public-private partnership with Cintra, the infrastructure company that is a unit of Ferrovial, based in Spain.
The current tax in York County is expected to collect $160 million for highway projects. It expires April 30, 2018; a new referendum is set for a year from now.
However, several officials from the Lake Norman region expressed reservations about its viability for the interstate widening or acceptance by the region's residents. "If widening the I-77 corridor is not a priority for funding, then we must change how we prioritize," said Kurt Naas, head of WidenI-77, the anti-toll group. "The LKN area should not have to pony up additional money for a project that succeeds on its own merits."
Naas said he didn't think the sales tax would work for the interstate, but it could be a viable tool for local projects.
It's unclear what steps would be needed to implement such a sales tax in North Carolina, though a referendum would almost be a foregone conclusion. Whether voters in Mecklenburg County would be willing to add another cent to their sales tax rate while a sum is also being collected to fund light rail expansion is an open question.
One way around that, Russell said, could be to carve out the Lake area communities, such as Cornelius, Huntersville, and Davidson, and have the tax apply only in those areas, perhaps instead of the light rail tax. Cornelius Mayor Pro Tem Woody Washam also speculated that such a program would require special state legislation, which could be a difficult task in itself.
While a significant number of key highway projects have been completed in York County, the program has not been without its shortcomings. Most recently, it was revealed that county officials are trying to determine how much the county has spent since cost overruns are estimated at $100 million. A study by a residents' committee appointed by York County Council's Pennies for Progress Committee also found large overruns on projects from the first two rounds dating back to 1997.
"We're adding a new risk analysis to our plans for the projects included in the November 2017 referendum" Helms said "which will hopefully address the cost estimate issues we have encountered previously."
Still, the fact that reputable groups such as the LKN Chamber are spending more time researching possible funding options indicates that substituting general purpose lanes for toll lanes on I-77 is still an idea which is alive and well.
Indeed, if Democrat Gubernatorial candidate Roy Cooper holds on to his margin of victory, Naas says, "we absolutely will be asking him to cancel the toll contract."
And County Commissioner Jim Puckett said that, if all the parts could come together, "I would support it as opposed to the current toll project in a heartbeat."