April 4. The Peninsula Community Foundation will host an American Red Cross blood drive Thursday, April 7 at The Peninsula Club. The drive, which starts at 2 pm and run to 5:30 pm will be in the club ballroom.
Click here to schedule an appointment.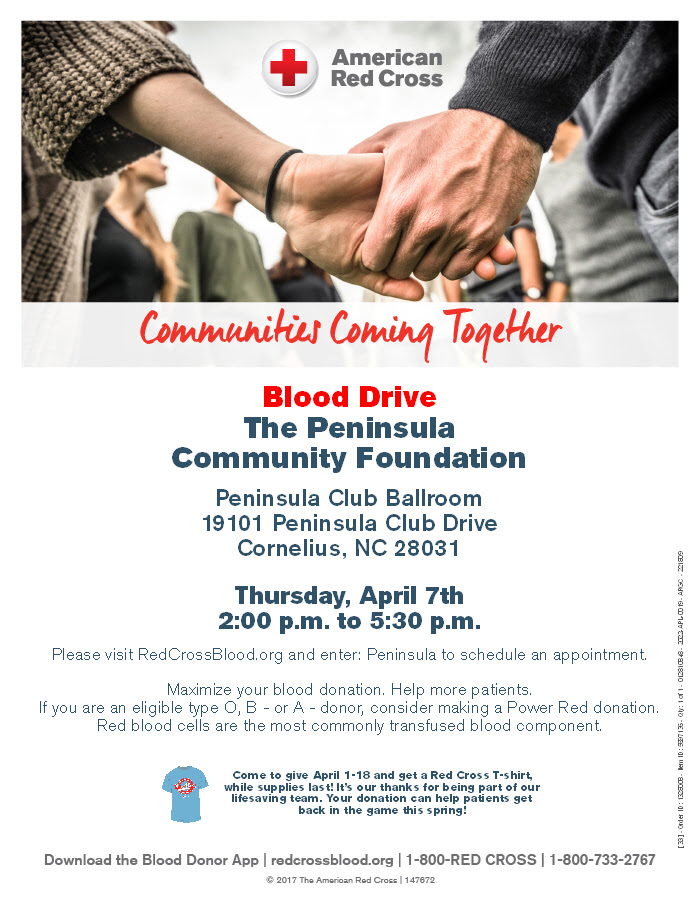 The Mecklenburg Red Cross is in dire need of additional blood; supplies are very low.