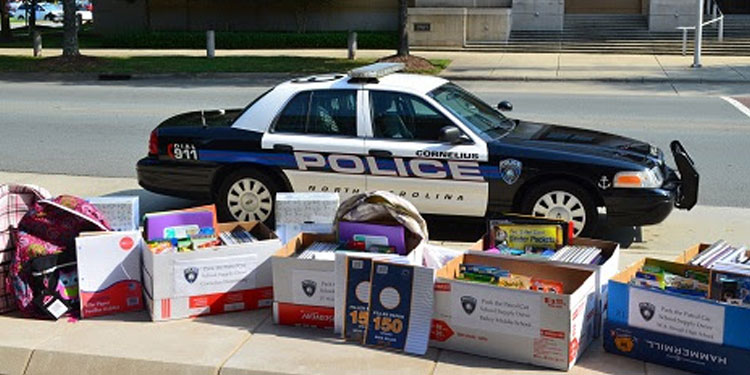 July 26. The Cornelius Police Department we will be accepting donations of school supplies starting today, July 26, for its annual Pack the Patrol Car . Donations can be brought to the Cornelius Police Dept. and left in the box in the lobby.  Please bring  supplies by  Monday through Friday, from 8 am until 5 pm.
Supplies will be donated to Cornelius Elementary, Washam Elementary, Bailey Middle and Hough High.
Questions? Call 704-892-1363. Ask for Support Services.
Recommended supplies include paper, pencils, pens, crayons, markers, highlighters, erasers, glue sticks, scissors, binders, folders, hand sanitizer, tissues, backpacks, lunch bags.