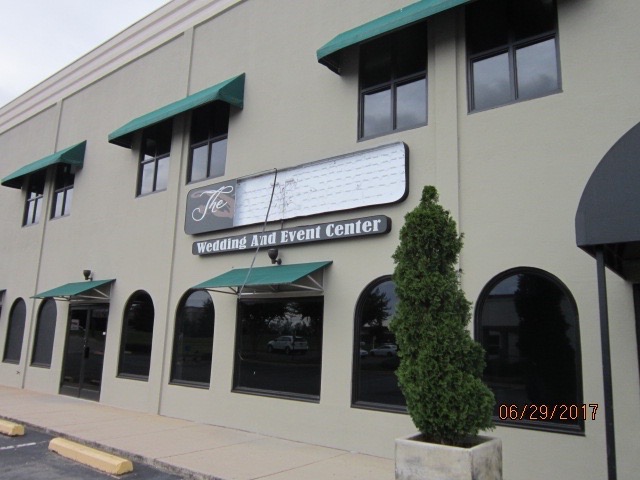 June 30. If you were planning a wedding or special event at The Pearl,​ you​ better ​look for​ another venue. The Pearl has closed​ after almost four years in the colorful Lakeshore Marketplace mixed-use project on West Catawba​. The web site has been taken down, the furnishings removed​ ​ and the front door displays a ​"​No Trespassing​" s​ign.​ Owner Armin Desch did not return calls for comment.
His successful caterning business, ​Armin's Catering of Huntersville,​ is apparently not affected; likewise Armin's continues to operate the ​historic ​Beaver Dam ​house​ special event venue​ ​for the Town of Davidson​.​ The Pearl opened to the general public briefly for lunch​ last year.​
​The ​owner of Lakeshore Marketplace, Gordon Allebach, says the move took him by surprise. The multi-color retail project had been renovated ​and is on the market at $4.25 million.
When they opened, Pearl billed itself as "a hidden gem, the perfect venue just 15 miles from downtown Charlotte for a wedding ceremony and reception, birthdays, engagement parties, bridal lunches and showers." Mecklenburg County Records show that the venue currently owes a total of $1​,​687.28 in tax payments.