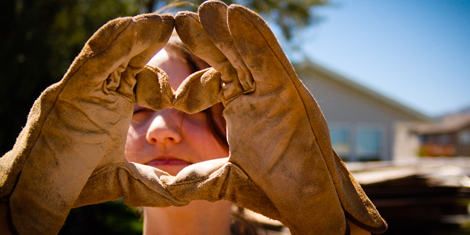 Feb.20 Habitat for Humanity International has named Cornelius-based Our Towns Habitat for Humanity an "Affiliate of Distinction" for 2015-2017. It is Habitat's highest honor.
Affiliates of Distinction was established by Habitat for Humanity International to honor U.S. affiliates that meet or exceed best-practice standards. Recipients maintain their recognition for two years, after which they reapply for the following award period.
The OTH family worked hard to achieve these results while simultaneously merging the Iredell and North Meck operations.
HFH Charlotte and 13 other large affiliates serving populations greater than 250,000 earned the award as well. The Habitat affiliates will be recognized during a special ceremony at Habitat's biennial U.S. Affiliate Conference March 26.