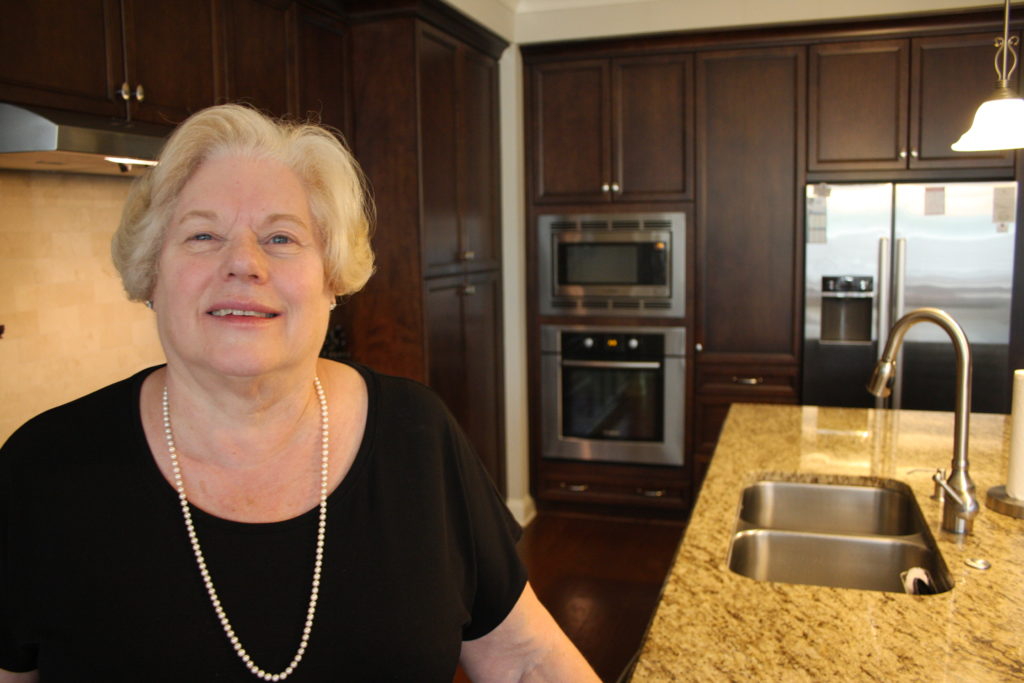 Like lots of other Baby Boomers, Betty and Bob Nabors moved here to be closer to children and grandchildren. The couple, who live in Robbins Park, have three children and three grandchildren and "currently we spend most of our time enjoying them," Betty says.
Bob is originally from Abbeville, S.C. Betty grew up in rural Surry County and lived with her grandparents on a tobacco farm until she left to go to college in the 1960s. She graduated from Gardner Webb College and the University of South Carolina.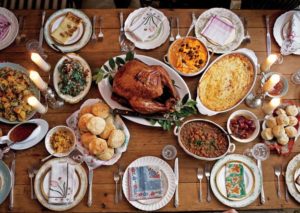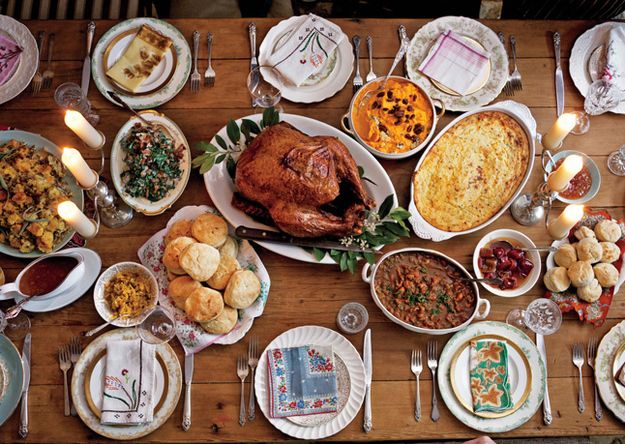 Betty's background includes work in North Carolina, South Carolina, Florida and Alabama in critical care, emergency care, hospice, home health, management, education, quality and risk management.
"We have a very close family," she says, explaining that she learned to cook watching her "grandmothers and aunts cook, and helping them with the many meals they prepared for the farm workers and church suppers."
The couple moved here from Daphne, Ala., in 2014. Betty is a retired nurse, Bob is retired from a management career in the textile industry.
"I really enjoy cooking and my family all like to eat. So it is a win-win for me," she says.
Quite at ease feeding an army, Betty says this Thanksgiving meal plan will leave time for you to enjoy the holiday. "I would like to help you have the best Thanksgiving ever!"
---
Thanksgiving feast —By Betty Nabors
Here are Betty Nabors' step-by-step instructions for how to make a great Thanksgiving dinner.  Plan a little (don't forgot to thaw that bird); make the potato salad the day before; and enjoy good food, family and friends.
Meal Plan
Turkey Preheat oven to 350 degrees. Prepare an oven cooking bag with 1 tbsp of flour and shake. Place bag in roasting pan (roasting pan should be at least 2 inches deep) place I large onion sliced inside the bag on the bottom of pan, sprinkle 2 stalks of chopped celery over onions. Wash the turkey, remove giblets and discard, dry the turkey with a paper towel, melt 1 stick of butter and brush the entire turkey with butter, sprinkle with salt and pepper, squeeze the juice of 1 orange inside turkey then place 2 oranges quartered inside the turkey cavity and place turkey into cooking bag add 2 cups of water to the bag. Make 6 slits in cooking bag.  Secure bag with tie wrap. Place turkey in oven and cook at 350 for about 2 hrs for 12 lbs. Turkey.  Turkey should be lightly brown when done or you can check temperature for doneness with a cooking thermometer – breast should register 160 degrees when done. Let the turkey rest for 20 minutes before carving.
Dressing 2 cups dry herb stuffing mix, 2 cups of cornbread stuffing mix, ¾ cup of chopped onion, ¾ cup of chopped celery, 1/3 cup of chopped bell pepper, 1 tsp of poultry seasoning, 4 eggs slightly beaten, 6 cups of chicken broth, 2 tsp of ground black pepper. Mix all ingredients in a large bowl, place in a 9×13 in pan and bake at 350 for 1 to 1 1/2 hours or until firm and golden brown.  Dressing may be prepared ahead of time.
Gravy Pour 2 cups of pan juices from the cooked turkey into a measuring cup, Place a 3 quart sauce pan on the stove and add ½ stick of butter, melt butter over low heat, gradually wisk in 4 tablespoons of flour to the butter mixture and brown (usually takes about 2 minutes) continue to wisk as you slowly add the 2 cups of pan juices, wisk mixture until smooth, slowly increase heat until the mixture begins to boil then reduce the heat add ½ cup of chopped turkey to the mixture. (I remove the wings while the turkey is resting to get the chopped turkey for the gravy) then add a 10 ounce can of chicken soup and I soup can of water,  then I simmer the gravy until it thicken (I add seasonings, salt and pepper to taste during this process). Usually takes about 10 minutes.
Green Beans Fresh green beans, wash, place beans in 4 quart size pot or dish cover with water cook approximately cook 10 to 15 minutes, You will need ½ cup per person. If frozen, follow package directions
Potato Salad 6 medium size potatoes, wash, place potatoes in 4 quart sauce pan cover with water and boil until soft about 20 minutes. Remove, cool and peel. Cut potatoes into small cubes, place in large bowl, add 6 ounces of sweet salad cubes, 1 small onion chopped, ½ cup of mayonnaise, ¼ cup of celery, 1 tsp. of yellow mustard, then mix and refrigerate.  Prepare this the day before meal
Boiled Corn on the Cob (select 1 ear of fresh or frozen) corn per person, If fresh remove shucks and silks, wash and place corn  in large pot of boiling water cook 7 minutes and serve.  If frozen, follow package directions.
Cranberry Sauce Use whole fresh cranberries and follow package directions. Usually serves 6 to 8.
Baked Sweet Potatoes Select 1 potato per person, wash potatoes, dry and place potatoes on a foil-lined baking pan cook at 350 until soft to touch (usually about 60 minutes for 8) Split potato,  top with butter to serve. You may want to cook the sweet potatoes prior to the turkey, if so, place the cooked pan of buttered sweet potatoes in the oven at 350 when the turkey comes out, remove potatoes when butter melts. This will ensure they will be hot when they are served.