Organ at Davidson's 20-21 season kicks off Oct. 12 with Joby Bell performing Charles-Marie Widor's Symphonie #7. With degrees from Appalachian State University and Rice University, Bell is known for the breadth of his repertoire and technical virtuosity. He is on the faculty of the Hayes School of Music at Appalachian State where he teaches organ and church music studies.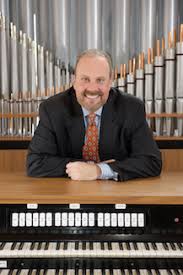 Tentative plans are for the concert in Davidson College Presbyterian Church to be open to the public with attendees wearing masks and self-distancing in the large sanctuary.
Organ at Davidson concerts are free and supported by donations. The recitals are tentatively open to the public with social distancing requirements. Updates will be available on the church website.
The concert will also be live-streamed on the church's YouTube channel.
Questions should be directed to dbrinson@dcpc.org.