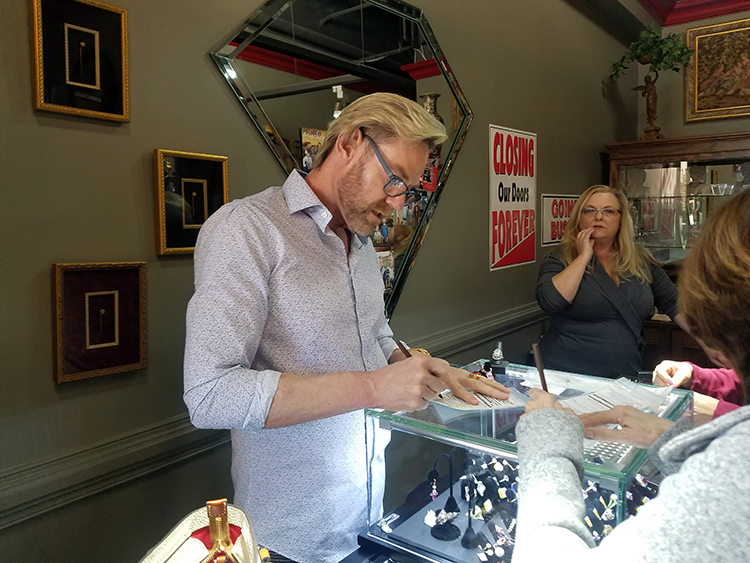 March 4. Treasures at the Lake, a mainstay in the jewelry scene in Lake Norman, is closing in April. Owner Kimball Lawrence has been selling beautiful baubles for more than 30 years here, starting in nearly invisible retail space behind Lakeshore Marketplace. Since then, he has traveled the world—Asia in particular—for jewelry ranging from rubies and emeralds to fine lab-grown stones.
The last five years he has flown to Thailand and Singapore to have pieces made. You might say Lawrence got into the business by accident, if not conveniently. He ran a convenience store in Trinity, NC, where he sometimes hold a piece of jewelry if customers didn't have enough money to pay for gas. Most came back, of course, but he kept the items from the ones who didn't.
He soon got into buying and selling gold, rings and bracelets at home parties or traveling to various locations to set cup shop.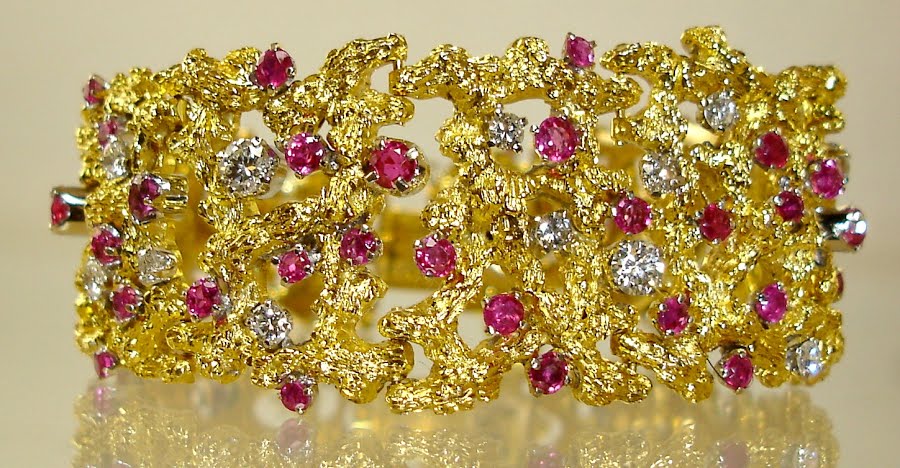 His prices were always good, with low overhead and no middle man. Now they're even lower, with the store at 19900 W. Catawba next to the LKN Chamber office, closing for good next month.
What's up with the jewelry business? For one thing, Baby Boomers aren't buying as much as they used to. Millennials, meanwhile, are focusing more on cheap costume jewelry. The industry, always fiercely competitive, is also going online in a big way—as more Millennials shop for engagement rings online.
Tiffany & Co. went with Net-A-Porter as its exclusive e-commerce partner to offer pieces from the Tiffany T Collection. It brought Tiffany to hundreds of countries, up from about a dozen.
According to Research and Markets, the global jewelry market is expected to reach $257 billion in 2017, and grow at a rate of 5 percent a year over the next five years.
While the online fine jewelry market currently accounts for only a small amount, it is expected to grow at a much faster rate, exceeding 10 percent of the market in two years.