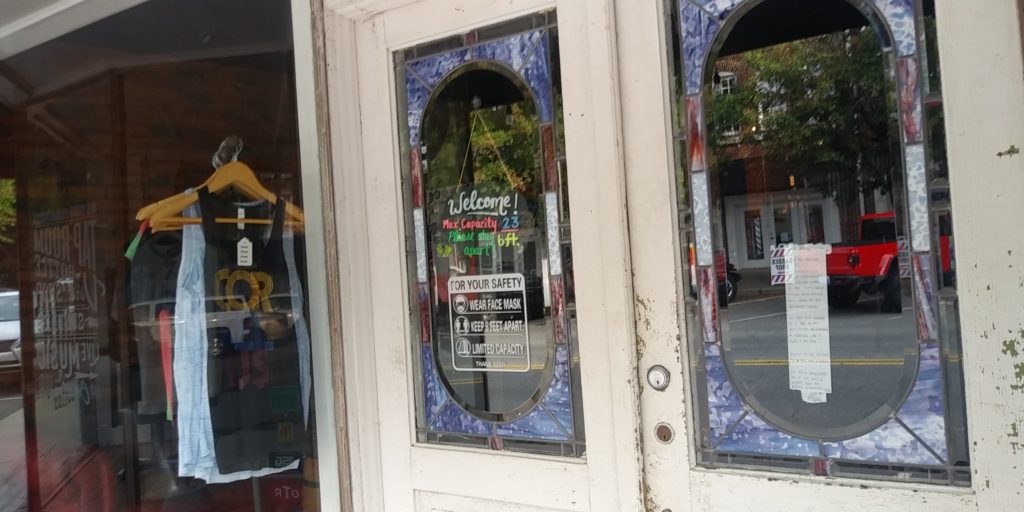 Sept. 11. By Dave Vieser. The Old Town Public House (OTPH) in downtown Cornelius has temporarily closed its doors and no one seems to know for sure when it will reopen.
According to a sign on their premises located at 21314 Catawba Ave., this popular home for libation among local residents will only be closed "temporarily." However, the owner, Case Warnemunde, did not respond to several requests for comment from this reporter.
The closure apparently followed complaints from a neighbor, followed by local and state inspections. Previously authorities had classified OTPH as being in accordance as a coffee shop and retail bottle shop.
Of course, under the governor's orders relating to controlling the spread of the coronavirus, bars remain closed in North Carolina.
After the most recent inspections, the ABC (Alcohol Beverage Control) and ALE (Alcohol Law Enforcement agency) issued a warning that OTPH was actually operating as a bar.

Previously, OTPH had been visited by other ABC and ALE officers and had passed those inspections.