Sept. 16. Novant Health Cancer Institute – Huntersville recently expanded its services to provide the latest in advanced radiation and medical oncology treatment for patients in an easily accessible outpatient location close to home.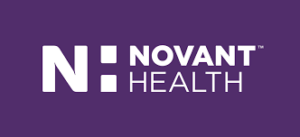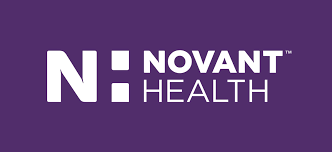 The multiphase expansion project at 10030 Gilead Parkway in Huntersville began earlier this year and includes new technology that will allow patients to receive top-of-the-line minimally invasive radiation treatment services, as well as a new and recently expanded medical oncology unit.
For patients, this means that all of their radiation and medical oncology treatments, as well as any future breast surgical consult and follow-up appointments, will be easily accessible in one convenient location. The clinic will also provide on-site genetic counseling and testing, designed to help patients determine their hereditary risk of developing certain cancers.
"This enhancement of services will allow us to continue to offer the very latest in advanced and comprehensive treatment," said Dr. Kevin Roof, medical director of radiation oncology at Novant Health Cancer Institute in Huntersville.
Radiation oncology
The radiation oncology center installed new equipment, including a state-of-the-art four dimensional CT simulator allowing for gated treatments and triggered-imaging treatments. A brand-new TrueBeam linear accelerator was also added to the department. The new CT simulator will allow patients to benefit from leading-edge high-resolution imaging technology, designed to allow for precise and accurate radiation delivery.
When radiation therapy is recommended, patients will now have access to the recently installed TrueBeam linear accelerator. A linear accelerator is a medical device that delivers high-energy radiation beams to the target and destroys cancer cells in the body. This new technology is equipped to provide precise treatment for a variety of complex cancers including brain, breast, prostate, lung, rectal and skin. Some of the new treatment features include:
Stereotactic radiosurgery: For patients who develop brain metastases, stereotactic radiosurgery provides a targeted approach to effectively destroy cancer cells in the brain while also carefully preserving cognitive function. No incision is required, and treatment typically takes less than 30 minutes.
Artificial intelligence: The department employs the latest in advanced radiation planning software which uses artificial intelligence to aid clinicians in the development and detailed mapping of customized treatment plans.
Optical surface mapping and gated and or triggered imaging: These technologies continuously monitor patient position and or the tumor location to ensure that radiation only targets the specified treatment area and does not negatively impact any nearby healthy tissue.
The state-of-the-art TrueBeam linear accelerator will allow providers to deliver highly-effective radiation treatment, resulting in shorter treatments, fewer side effects and better overall patient outcomes.
Medical oncology
Patients in need of cancer services and treatment will now receive care in the new and recently expanded 22,000-square-foot medical oncology unit. Designed with the patient in mind, the unit has more than tripled its care capacity space, providing bright and welcoming semi-private infusion chairs along with on-site pharmacy support to maximize efficiency of treatment delivery. The unit also welcomed a new physician, Dr. Karim Tazi, to the care team.
"While chemotherapy is a vital part of the treatment plan for many of our patients, we also know that it can take a toll on our patients and their loved ones," said Dr. Timothy Kuo, lead physician of Novant Health Cancer Institute – Huntersville. "We understand that patient-centered care is more than just the treatment we provide, it's the entire experience. That's why every aspect of our redesign process has been focused on enhancing the patient experience from the moment they walk through our doors."
Surgical oncology
Future plans include expanding the on-site clinic in 2023 from six to 22 exam rooms and one procedure room.