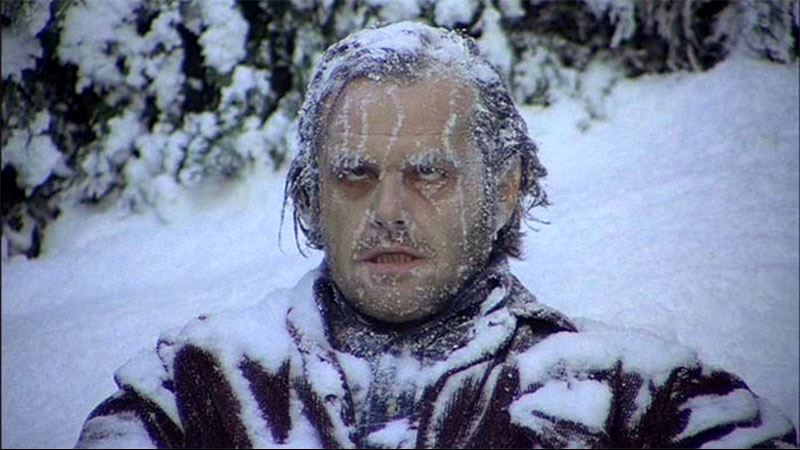 Jan. 2. UPDATE 830PM. The National Weather Service​ says temps will fall into the teens in Cornelius tonight.  CMS schools are on a normal schedule tomorrow, the first day back after the winter break, but North Meck High School is closed because of repairs to the heating system. Tomorrow temperatures will reach 35 with daytime highs not getting out of the 30s for the rest of the week.
​Meanwhile the eastern parts of the state are preparing for North Carolina's first winter storm​ of 2018. Snowfall is expected across the coastal plain​starting tomorrow afternoon​. Bitter cold air from an artic high pressure system means temperatures statewide are expected to average well below normal for the rest of the week.
​There could be as much as five inches​ of snow ​in parts of eastern North Carolina.
The National Weather Service has issued a winter storm advisory, watch or warning for most counties east of Interstate 95 in North Carolina excluding the Outer Banks beginning Wednesday morning and running into Thursday.  These may be upgraded or expanded by the Weather Service as the storm draws nearer. State erolina Department of Transportation maintenance crews in Raleigh and points east are brining major roadways, bridges, overpasses and other common trouble spots in anticipation of the winter weather.
The extremely cold temperatures mean any precipitation that falls could be more difficult to clear from the roads. Brine can only be applied when temperatures are above 20 degrees, as the salt-water brine solution can freeze onto the roadways and create icy conditions when temperatures are in the teens. Extreme cold in the evening and overnight also limits the ability of salt to melt snow and ice on roadways.  Crews will need to wait for the rising temperature during the daytime to clear any ice.
"These extreme cold temperatures can be life-threatening if people lose power and heat," said NC Emergency Management Director Mike Sprayberry. "Many counties are ready with plans for  warming centers, should they be needed.  People should make sure they are ready for the cold, and should stay off the roads while conditions are dangerous."
To be ready for ice-cold weather:
​+​Dress warmly for the cold. Wear multiple layers of thin clothing instead of a single layer of thick clothing.
​+​Always keep at least a three-day supply of non-perishable food in your home.
​+​Keep alternative heating sources and fire extinguishers on hand.
​+​Be sure your family knows how to use them.
​+Properly vent kerosene heaters and keep electric generators outside and away from open windows or doors to prevent carbon monoxide poisoning. Do not burn charcoal or use a grill indoors.
Motorists in areas hit by the winter storm should expect treacherous driving conditions overnight Wednesday and into Thursday morning.
An earlier version of this story incorrectly stated that CMS was starting 2 hours late. Only North Meck HS is affected. We apologize for the error.