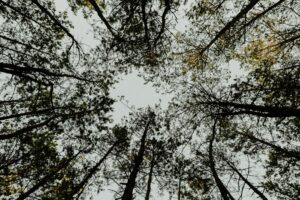 July 19. The Tree Canopy Enhancement Program is an opportunity for eligible nonprofits to enhance and promote Davidson's tree canopy through a town grant.
Eligible nonprofit organizations are encouraged to apply for funds to conduct tree canopy-related activities in the community on an annual basis, beginning in 2023.  Eligible and qualified nonprofits are defined as any nonprofit that can complete work directly related to the town's tree canopy. 
Applications must be received by Thursday, Aug.11, 2023, to be considered.
Applicants must request a specific amount of grant funding for the project or program and provide a detailed description about how funds will be used if received. Nonprofits can apply for a multi-year grant covering up to three years. Project outcome and financial accounting is required to verify and communicate success at the end of each year. 
Grant funding will be awarded to approved projects/programs by the end of October.