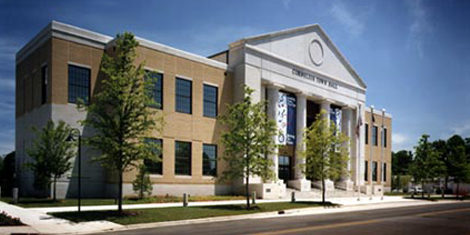 June 6. By a 4-1 vote, the Cornelius Town Board adopted the 2017-2018 budget at their Monday June 5 meeting. The $22.5 million spending plan retains property taxes at the current tax rate of 25.5 cents/$100 assessed tax value, the lowest town tax rate in the region. Prior to the vote, four residents spoke, all generally in favor of the budget. However, Commissioner Dave Gilroy expressed his usual concerns before voting no.
"I just don't think the pencils were sharpened enough," Gilroy said. "I see core recurring costs such as personnel going up between 5 and 7 percent and we just don't have that kind of growth in our revenues."
All the other commissioners voted in favor of the spending plan, which reflects a 1.5 percent increase in the town's assessed value. The budget, which goes into effect July 1, keeps the town property tax on a $250,000 house at about $637 a year. Residents also pay county property taxes on top of local town taxes, which support county services such as parks, schools and social services.
Also at Monday's meeting the commissioners:
+Unanimously adopted an outdoor storage plan after fine-tuning details from a previously adopted plan at their prior meeting. The proposal puts limits on the size and quantity of cars, boats and trailers residents can store in their yards. Prior to the vote, resident Michelle Ferlauto urged the board to carefully consider the language in the regulations. "The perception is that our town government is expanding into an HOA and I don't think that's something anyone wants."
+Approved a resolution asking the county to eliminate the entrance fees at Jetton Park. Out of the hundreds of parks in the county system, Jetton is the only park, other than Ramsey Creek, which charges an entrance fee.
+Honored the Bailey Middle School team that won first place at the Odyssey of the Mind World Finals on Saturday, May 27, at Michigan State University, beating 71 teams from around the nation and world. Over 800 teams from 15 countries and most U.S. states participated.