Sept. 20. At the Sept. 19 Town Board meeting, the commissioners honored past Planning Board Chair Keith Eicher and Vice Chair Lee Peterson. Both have retired from their Planning Board posts due to reaching their term limits as outlined by Town regulations.
In presenting Eicher and Peterson with their service plaques, Mayor Woody Washam said "on behalf of our board, we thank you for all that you have done over the years in your service on our Planning Board. It has been very much appreciated."
Garage mahals
Also, the board continued a public hearing to Oct. 3 concerning a conditional zoning request from the The Flagship neighborhood on Bethel Church Road. They were seeking approval to place detached garages in the front yards of the estates. Each of the eight single-family lots is a minimum of 1,100 feet in length and all are accessed from a gated private drive off Bethel Church Road.
The Land Development Code does not permit accessory structures, such as detached garages, in front yards.The Planning Board unanimously recommended approving the request at their Aug. 8 meeting. However, since that approval opposition has surfaced from residents living in the adjacent Emerald Cove neighborhood and the board directed town staff to gather additional information on the proposal, to see if a compromise can be achieved.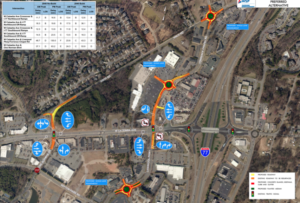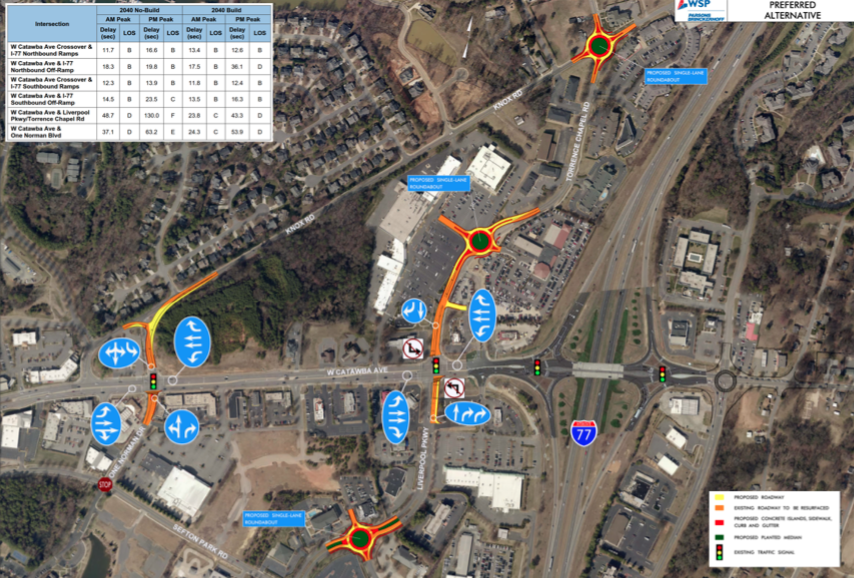 Torrence Chapel
During the pre-meeting work session, town officials looked at NCDOT options to redo the intersection at West Catawba and Torrence Chapel/Liverpool while retaining left-hand turns. In addition to lengthening turn lanes and even adding lanes on the Liverpool side, the options include more turning lanes at One Norman. Option 2, as it is known, will get a closer review from Assistant Town Manager Wayne Herron who will consult with the NCDOT about possible modifications.
Mayor Woody Washam said Option 2 allows the project to move forward quickly. "The elimination of the left turns on Catawba should be taken off the table—a concern which I have heard from many businesses and residents from the beginning," he said.
The plan outlined in Option 2 calls for roughly $16 million in NCDOT improvements but only about $500,000 of the cost would be borne by the Town of Cornelius. Option 1, which includes elimination of a roundabout at Knox Road and Torrence Chapel, would cost the town at least $1.8 million.