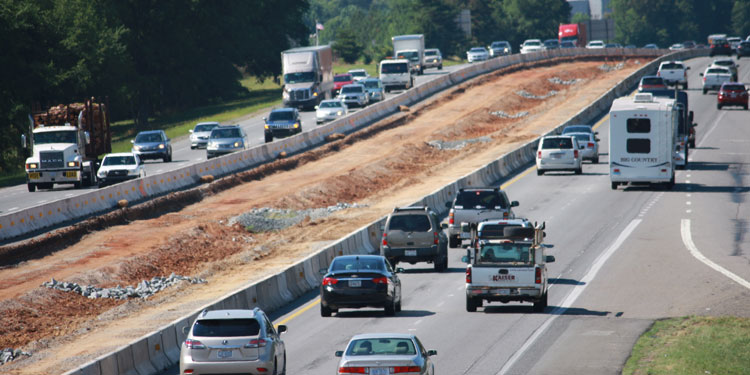 Feb. 7. By Dave Vieser. UPDATED. The sun will shine at the Feb. 14 and Feb. 22 meetings of the I-77 Advisory Group at the Lake Norman Chamber of Commerce. "The next meeting will be livestreamed," said DOT spokeswoman Carly Olexik. "There will be some space for members of the public and media to attend as well." Both meetings will be held in a conference room at the LKN Chamber.
This follows an outcry of criticism after the public and media were barred from the initial meeting held Jan. 24. The advisory committee, which may well be the last chance to fix the toll lane project, includes political and business leaders, as well as representatives from NCDOT. The decision to close the first meeting was officially made by Chamber CEO Bill Russell who said that "we decided that closing the first meeting would be the best way to have our participants speak freely without having people or cameras hanging over their shoulder." While Russell apparently recommended closing the meeting, DOT officials did not request that it be closed. It could have been a violation of the NC Open Meetings Law.
The decision to open the next meeting appears to coincide with the preferences of local officials. In a facebook post, Mecklenburg County Commissioner Jim Puckett said, "I believe we have come to a working arrangement that will allow the public to follow the I-77 meetings. Our goal is to provide a process that allows every perspective to be heard, then educate those who haven't had the opportunity to view this project from multiple angles and in the end hopefully change minds."
The Advisory meetings are 1:30 to 3:30 pm Feb. 14 and 6-8 pm Feb. 22.