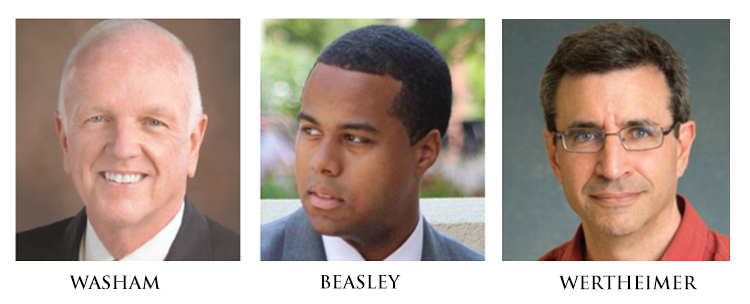 LAST CALL: Cornelius Today will host a Newsmakers Breakfast discussion titled "Post-Charlottesville: Where Do We Go From Here?" Sept. 6 at The Peninsula Club. There will be informal give and take as well as questions from the audience, in the traditional Newsmakers Breakfast format. RSVP by calling 704-895-1335.
The speakers are:
Chaz Beasley, an African-American who is serving his first term in the North Carolina House of Representatives. He represents District 92, which runs from Huntersville west of I-77 south to Charlotte.
Woody Washam, the mayor pro tem of Cornelius who is running unopposed for mayor. He is a lifelong member of Mt. Zion United Methodist Church, as well as the organist for the past 50 years.
John Wertheimer, Ph. D., a noted historian and professor at Davidson College. His most recent book is​ "​Law and Society in the South: A History of North Carolina Court Case​s."​
T​ensions have been high around the country after the events in Charlottesville, which saw a young woman lose her life. The next day, the Confederate soldiers monument on Zion Avenue in Cornelius was defaced​.​ It has since been cleaned.​ More recently, Civil War
Newsmakers Breakfasts are open-forum Q&As with people who make the news. Anyone can ask a question.​ ​
Doors open at 7:15 a.m. for networking. The buffet-style breakfast gets under way at 7:30 a.m. The Q&A begins at 8 a.m. and concludes at 9 a.m. The cost to attend, $12, includes a full country breakfast. Reserve a seat at 704-895-1335 with Visa or MasterCard.
Sponsors include​ Payroll Plus,​  Davidson Wealth Management, Donna Moffett Accountants and KS Audio Video.