June 28. Angels & Sparrows is partnering with Read a Book, Earn a Book, a nonprofit that will allow  Angels & Sparrows to bring literacy in a fun and engaging way to the children participating in its Pathway Tutoring and Education program.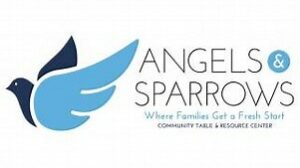 The program provides new books from all genres and for all age groups to children in the program and provides them with an opportunity to explore new worlds by reading with a companion. The books they read, as well as the number, is tracked so  the children can see their accomplishments. After each book is read, they can take it home to re-read for themselves or to someone else.
The program will be held 6-7 pm beginning Tuesdays and Thursdays beginning July 12.
Angels & Sparrows is looking for volunteers who can commit to at least one of those days each week so the kids can bond with their reading companion and feel comfortable asking questions, etc. The program terms will mirror Central Piedmont Community College's schedule to accommodate the classes the parents' will be taking.
If you'd like to help ignite curiosity among our children, please email Brandi@angelsandsparrows.org.  Training will be taking place soon.
Angels and Sparrows Soup Kitchen, re-branding as Angels & Sparrows Community Table and Resource Center,  is a nonprofit organization in Huntersville at 514 N Old Statesville Road.