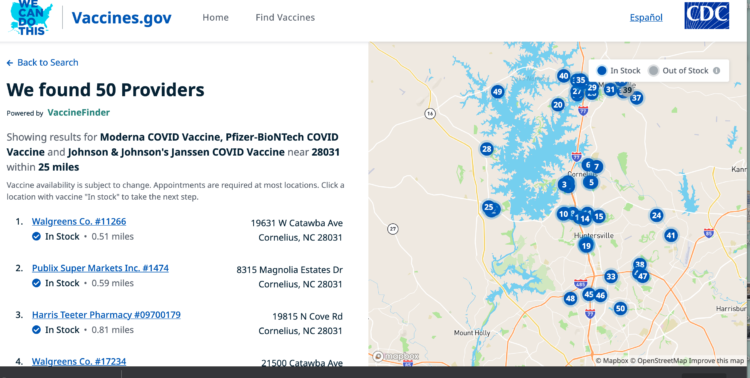 May 10. North Carolinians 16 years or older can now input their ZIP code at www.vaccines.gov  or www.vacunas.gov or text their ZIP code to GETVAX (438829) / VACUNA (822862) to get help making a vaccine appointment at a nearby location.
We punched in 28031 and got 50 providers centered on Cornelius (screenshot).
Right now, more than 90 percent of Americans live within five miles of a vaccine site. Across the country, there are nearly 40,000 local pharmacies, more than 650 community health centers and hundreds of community vaccination centers and mobile clinics where Americans can get a shot.