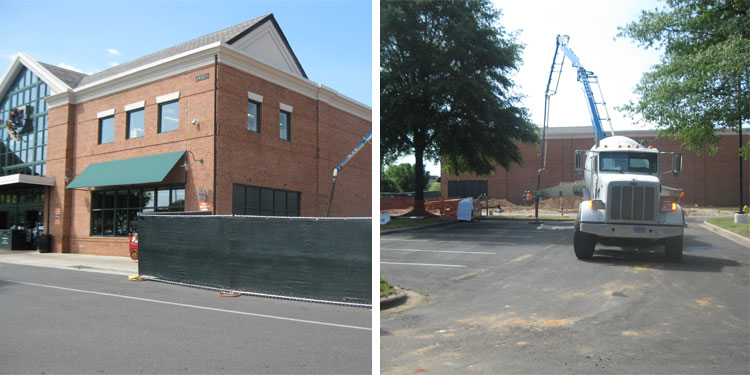 July 31. No, the Jetton Cove Harris Teeter is not expanding. The owner of the site just to the right of the existing supermarket, Jetton Village 1672 LP-Kimco Realty, is adding about 3,000 square feet of retail space. No word yet on who will move in, according to Kimco's Southeast Region Director Paul Puma.
"We've been marketing that space for a few months and have some very interested businesses" Puma said. "I'm not at liberty to disclose who, but I don't think it will take long to fill those stores once the addition is completed this fall." Kimco is based in New York.
An improving economy appears to be behind the construction.
Cornelius Planning Director Wayne Herron said the required approval from the town dates back to the 1990's when this project was first approved by the town. "The owner has apparently decided this would be a good time to complete the project," Herron said.
The 3,000 square feet should be able to accommodate two or three storefronts.