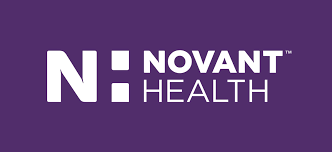 June 1. Novant Health Presbyterian Medical Center's main visitor parking deck is closed for renovations through Sept. 25.
"Belk Deck" at the corner of Hawthorne Lane and 5th Street is closed effective today  for construction, and alternative parking and drop-off plans will be in place for patients and visitors through Sept. 25.
Parking changes
While the Belk Deck is closed for renovation, patients and visitors may park for free in one of two dedicated, flat surface parking lots on the campus of Presbyterian Medical Center:
Lot "A" at the corner of Hawthorne Lane and 5th Street and
Lot "E" at the corner of 5th Street and Caswell Road
Emergency department patients should continue to use the designated parking lot outside of the emergency department on Caswell Road.
There will be directional signage during this time to help guide patients and visitors to available parking areas. Additional public safety officers will also be on hand to assist with directions and parking locations.
Shuttle buses will be available 24/7 to transport patients and visitors to and from the front lobby at 200 Hawthorne Lane. Patients and visitors may also be dropped off at the front lobby.
Patient and visitor entrance changes
The North Wing Lobby connected to the Belk Deck will be closed for the duration of the renovations. Hospital patients and visitors should enter the building through the front lobby at 200 Hawthorne Lane, which will remain open 24/7 during this time.