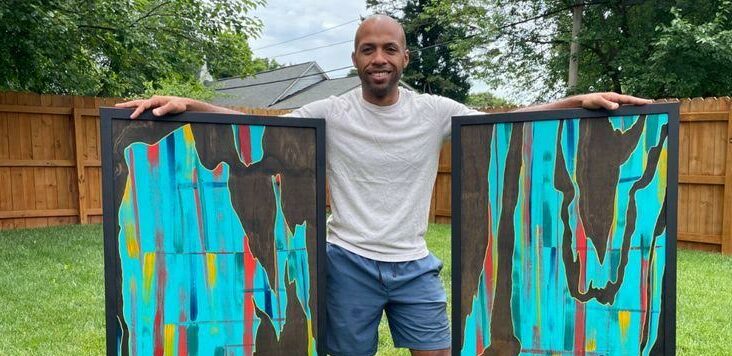 June 21. the Cain Center for the Arts announced the arrival of a new exhibition  running through Aug. 5.
Reflections & Movements  is an abstract exhibit by Junior Gomez.
 Admission is free of charge. The Cornelius Arts Center gallery is open 10 am to 4 pm  Monday to Friday .
Gomez, of Charlotte, creates abstract art using wood canvases that connects nature, color and design. His art reflect his life experiences and his  mission is to inspire and spark joy in this noisy and chaotic world. 
A reception  for the Reflections & Movements will be held  6 pm-8 pm Friday, June 24.