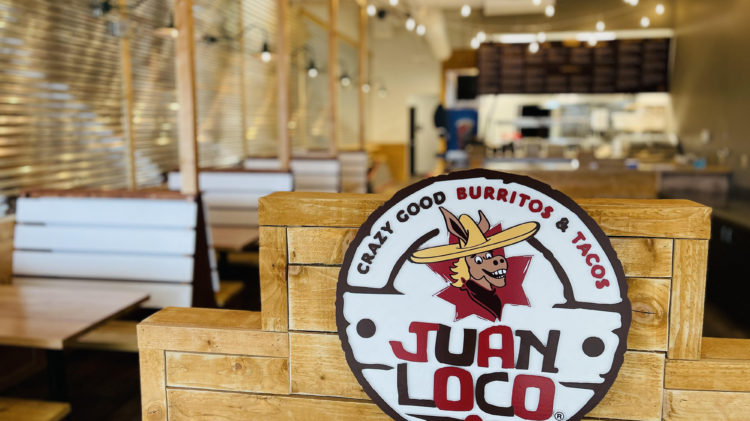 Jan. 21. By Dave Yochum. Juan Loco, a new Mexi-Cali themed restaurant, will open in the former Little Big Burger space in Magnolia Plaza.
Co-owner Eddie Chavez expects opening day to be around Feb. 1 after a $100,000-plus build-out is completed. The 1,600 square foot restaurant is expected to employ at least a dozen people.
Chavez is one of the owners of Burrito Loco, a popular eatery in Mooresville. Chavez, who plans to open more Juan Locos in and around Charlotte, says Juan Loco will be similar to Burrito Loco.
"The goal is to expand all over Charlotte," Chavez said. He is one of the people behind Havana 33, a Cuban-themed restaurant at Exit 33, as well as the old Mexican-themed Prickly Pear in Mooresville.