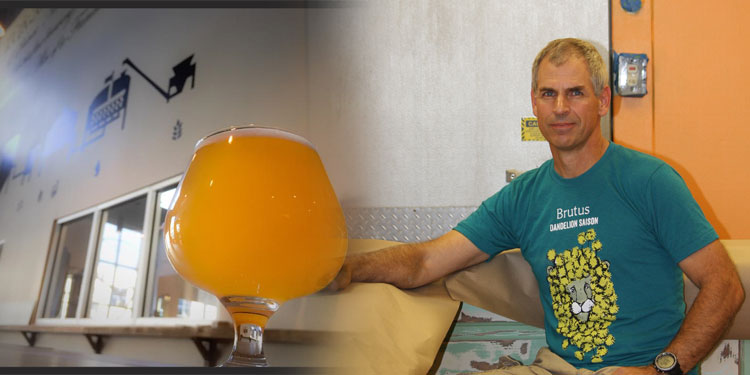 When Bottled & Tapped opens in Cornelius in the next few weeks, owner Dan Johnson will be fulfilling part of a dream. His new craft beer and bottle shop gets him a step closer to some day opening a micro-brewery.
"We like Cornelius in general because of the proximity to the lake. This shop is about the right size, the traffic in terms of just being noticed is good and it is a cool place," says Johnson.
The 49-year-old was born and raised in Colorado—Mecca in the craft brewing world—and spent most of his career in construction and construction consulting, and brewed beer at home for years.
So when he and his wife Shelly Stevenson were looking to start a new chapter in their lives, they came to Charlotte. "We looked everywhere, Charlotte, Weddington, Pineville, Matthews and Mooresville," Johnson says.
Johnson and Stevenson are spending $50,000 to open Bottled & Tapped in an intimate 1,000 square foot space.
If you get the feeling there are a lot of new beer establishments in Cornelius, you're right. Going by names such as Ass Clown, Bayne Brewing and Cornelius Draft House, these cozy pubs—most are on the order of 1,500 square feet—offer a wide range of fresh and unique tasting brews, some made right on the premises.
There are five in Cornelius alone, and it looks like more are on the way. They take one of two forms: a microbrewery, where the beer is prepared on the premises, or a bottle shop, which is a retail craft beer store where a tasting area is provided for beers brewed elsewhere. It's an increasingly popular concept in the evolving world of liquid libation. There are over 500 microbreweries and brewpubs in the United States.
Wes Lucas, co-owner of Cornelius Drafthouse, has that heady feeling of any new entrepreneur in spades. Locals hop over from nearby neighborhoods like Jetton Cove and Magnolia Estates. He stocks more than 200 varieties of beer right now, although the watering hole opened in June.
While Lake Norman's economic development news seems to be centered in Huntersville, beer is big business. According to the U.S. Brewers Association, small and independent American craft brewers contributed $33.9 billion to the U.S. economy in 2012. Since then the craft beer business has exploded.
According to the Boulder, Colo.-based Brewers Association, the overall beer production grew just .5 percent last year. Craft beer consumption grew 14.6 percent in 2014.
Business is good locally too. D9 Brewing Co. on Treynorth Drive will soon distribute their brews in Raleigh thanks to a new agreement with Mims Distributing Co. The 10-barrel microbrewery is releasing its first bottled beer, a limited release of Viking Fraoch Scottish Sour.
Although microbreweries are a hot commodity today in the US, their popularity actually began in England during the 1970s, and then spread to the US and other countries. In some instances the breweries also feature a limited number of food items, though the "suds" are clearly the main attraction.
There's a heady optimism among local pub owners. "North Carolina is getting where Colorado has been," Johnson says. "Critical mass is happening, where people become sophisticated about the product, and where people push the frontiers of beer."
Here's what's currently on tap in Cornelius: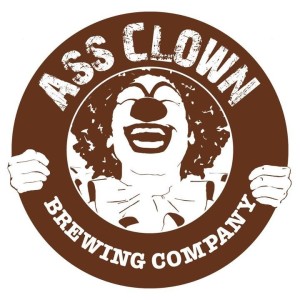 Ass Clown Brewery  
10620 Bailey Rd, Suite E & F
704-995-7767
Ass Clown strives to be  a "green" brewing company, using alternative energy and finding uses for brewing waste. Local ingredients are used and they grow their own hops. They offer over 40 flavors of beer and ale, many seasonal, from Bacon Oyster Stout to Smoked Scotch Ale.
Owner: Matt Glidden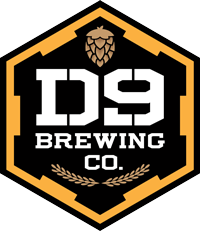 D9 Brewing Co.     
11138-C Treynorth Drive
704-457-9368
D-9 is a craft microbrewery with the purpose of brewing and sharing outstanding beer that "unites people". Their styles include American Ale, English Ale, Viking Heather, and Cascadian Ale. They also feature Lindsay Robertson's unique "Yoga and a Beer" class every Tuesday at 6:30 pm.
Owners: John Ashcraft, Aaron Burton, and Andrew Durstewitz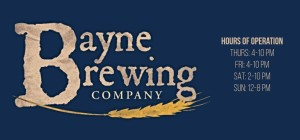 Bayne Brewing Co.   
19507 West Catawba Ave.
704-897-6426
Bayne Brewing is a family-owned brewery. They utilize a 2 barrel brew system which allows them to make high quality, but small batches of beers.  They have several beers on hand at any given time and plan to offer over 30 varieties.
Owners: Chris and Sean Bayne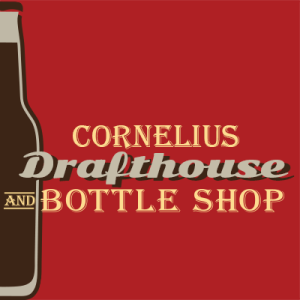 Cornelius Drafthouse    
19818-C North Cove Road
704-560-7874
Cornelius Drafthouse is the latest addition to the region's craft beer scene. They serve beer from more than 75 North Carolina breweries, in both bottles and cans.
Owners: Casey Ashlock and Wes Lucas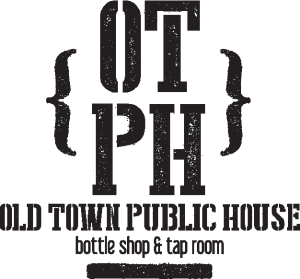 Old Town Public House  
21314 Catawba Ave.
704-414-0208
Old Town is a craft beer bottle shop and public house which, like the Cornelius Drafthouse, serves beer brewed in other locations. They are located in what is often known as the "Old Cornelius", where the town's retail center began.
Owners: Dan Alvarez and Case Warnemunde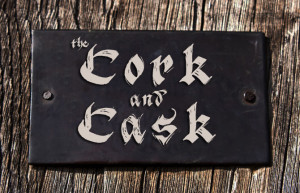 Cork and Cask
9624 Bailey Road
(704) 765-5490
Cork and Cask bills itself as a high-end wine, craft beer, bourbon/scotch/whiskey bar, pub grubbery, and retail store with a musical pulse! They are located just around the corner from 131 Main.
Owner: Brian Fay