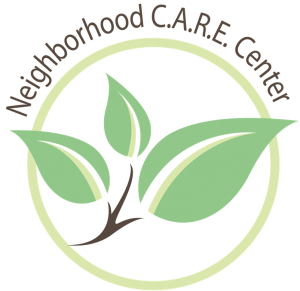 Nov. 8. The Neighborhood CARE Center hopes to deliver a Thanksgiving meal box all of the 200 families participating in the LoveGiving effort.
The center is about 50 boxes short of the goal and hopes residents or groups will donate the difference, says Manny Rosado Jr., who leads the center.
Deadline approaching
The meal boxes should  be delivered to the center at 19711 Smith Circle, Cornelius, anytime before Friday, Nov. 18, preferably before Tuesday, Nov. 15. The center is open 9 am to 6 pm Monday-Friday and 9 am to noon Saturday for meal box drop-off. If no one answers the door, place the food items in the big cooler on the front porch and a volunteer will take care of them.
A family donating a meal box can deliver it directly to the recipient family 4-6 pm Tuesday, Nov. 22. Call the center at 704-255-5500 for details if you'd like to deliver the meal box yourself.
What's in a meal box?
A meal box should include, at minimum, the following, enough to feed a family of four:
— 12- to 16-pound frozen turkey (the center will keep frozen until delivery)
—Dressing
—Green beans
—Corn or another vegetable
—Rice, mashed, sweet or whole potatoes
—Gravy
—Rolls or bread
—Cranberry sauce
—Fruit dish
—Dessert
—Flowers or gift card
—Turkey pan and cooking bag.
Another opportunity to help
If anyone is unable to donate a complete meal box, non-perishable goods in any amount can be dropped off at the center for its Manna for Life program during which food is distributed on the second Saturday of the month.
"Our last Manna for Life food distribution event on Oct. 8 served the most neighbors since COVID," Rosado said. "We broke a record in the wrong direction."
The highest number of families served has been around 50  to 60 in the past, but in October, 72 families in the community sought assistance, Rosado said.
"We had to stop letting cars in and we ran out of food; 90 percent of the people that come to our event are families that we work with and know," Rosado said; the center offers after-school tutoring and English as a second language programs.